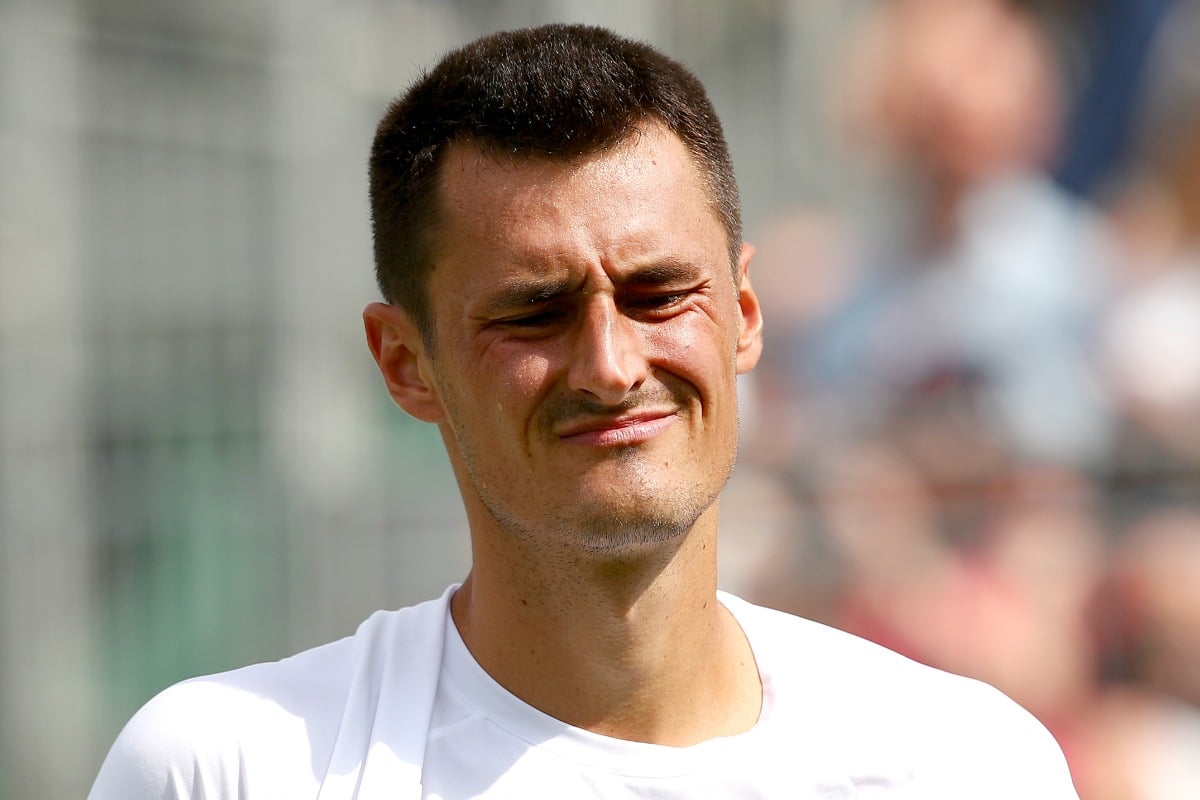 When the news broke on Thursday night that Bernard Tomic had been stripped of his entire Wimbledon prize money for his lacklustre efforts during his first-round loss, most, if not all, of Australia rubbed their hands in glee.
Finally. After almost a decade of bearing witness to his poor behaviour on and off the court, Bernard Tomic finally got what he deserved for a performance that has been described as "appalling", "pathetic" and "embarrassing".
"Well done Wimbledon" was the overwhelming consensus, with many people going a step further to proclaim that he should be banned from the sport.
Tennis player Bernard Tomic tells The Project he thinks Tennis Australia is corrupt. Post continues. 
The Australian public has long tired of the whole Tomic schtick and his $81,000 fine for his 58 minute game against France's Jo Wilfried-Tsonga – the second shortest men's singles match in Wimbledon history – was to many such delicious schadenfreude.
"It is the opinion of the referee that the performance of Bernard Tomic in his first round match against Jo-Wilfried Tsonga did not meet the required professional standards, and therefore he has been fined the maximum amount of £45,000, which will be deducted from prize money," a statement from the club read.
Tomic, who is currently the world number 96, is expected to appeal, having dismissed accusations that he had not tried when grilled about his performance during his post-match press conference.
He admitted he played "pretty bad" and that he was  "terrible" in falling victim to 21 aces from Tsonga.
Once considered Australia's best tennis prospect in his youth, Tomic, who made the quarter finals of Wimbledon in 2011, is now renowned for his questionable displays on the tennis court.
The 26-year-old was similarly fined $20,000 for unsportsmanlike conduct after he admitted to feigning an injury in his first round-defeat at Wimbledon in 2017.