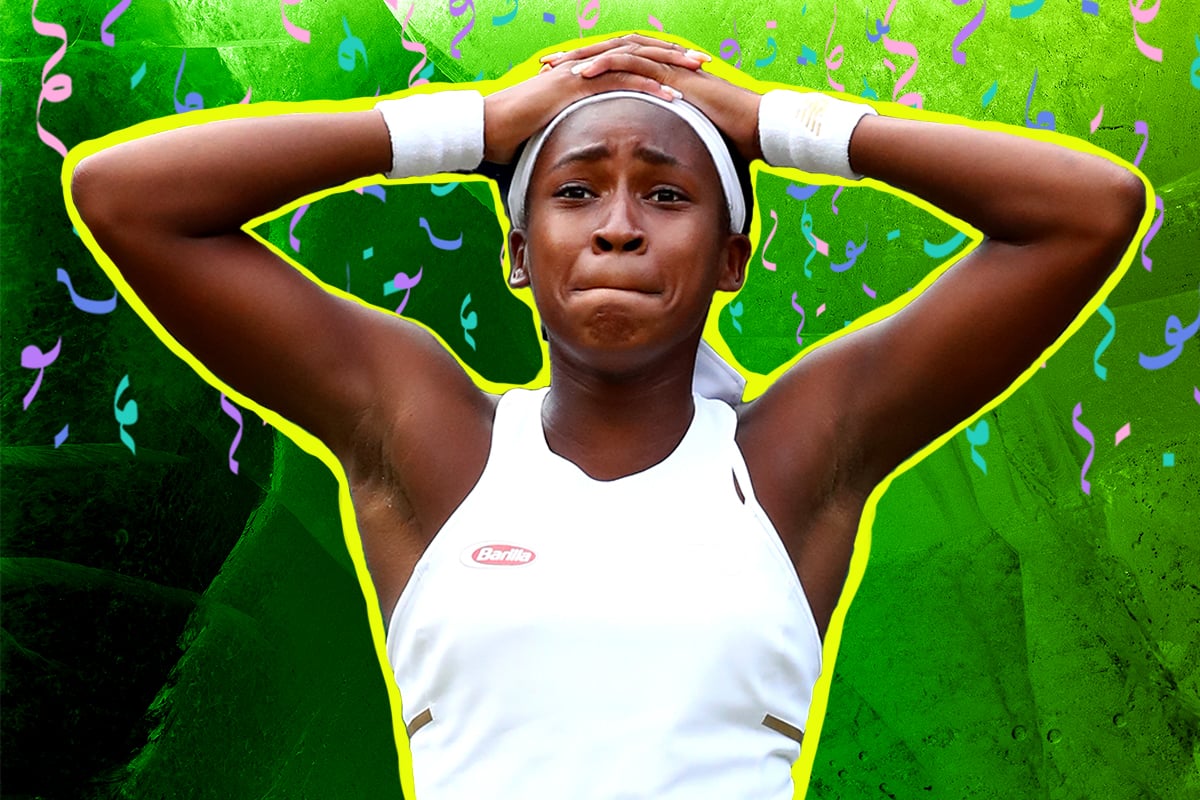 Cori Gauff grew up idolising Venus Williams.
In fact, Venus and her sister Serena are the very reason the 15-year-old started playing tennis.
Right now Coco (as the American teenager prefers to be called) is living her self-confessed dream.
She just played at Wimbledon as the youngest ever player to qualify.
But more importantly she just won against the very woman she admires, Venus Williams.
Here's Coco Gauff talking after her incredible win over Venus Williams. Post continues after video.
When Coco realised what she'd done, she broke down in tears on the court. She pulled off a 6-4, 6-4 first round victory against a five-time Wimbledon champion more than two decades her senior.
The teenager was overcome with emotion and in her post match interview showed us the perfect encapsulation of what it means to be grounded, yet confident.
"I want to be the greatest," she told reporters. 
"I wouldn't say I didn't expect to win the match. I was just surprised I won. I was surprised people were cheering me on," she added.
When asked about how it felt to win against her idol, Coco told reporters,"I wouldn't be here if it wasn't for her. I told her she was so inspiring and I've always wanted to tell her that but I've never had the guts to before."
She added that she's spent her life being compared to Venus, "We have a similar body shape, and we play similar."