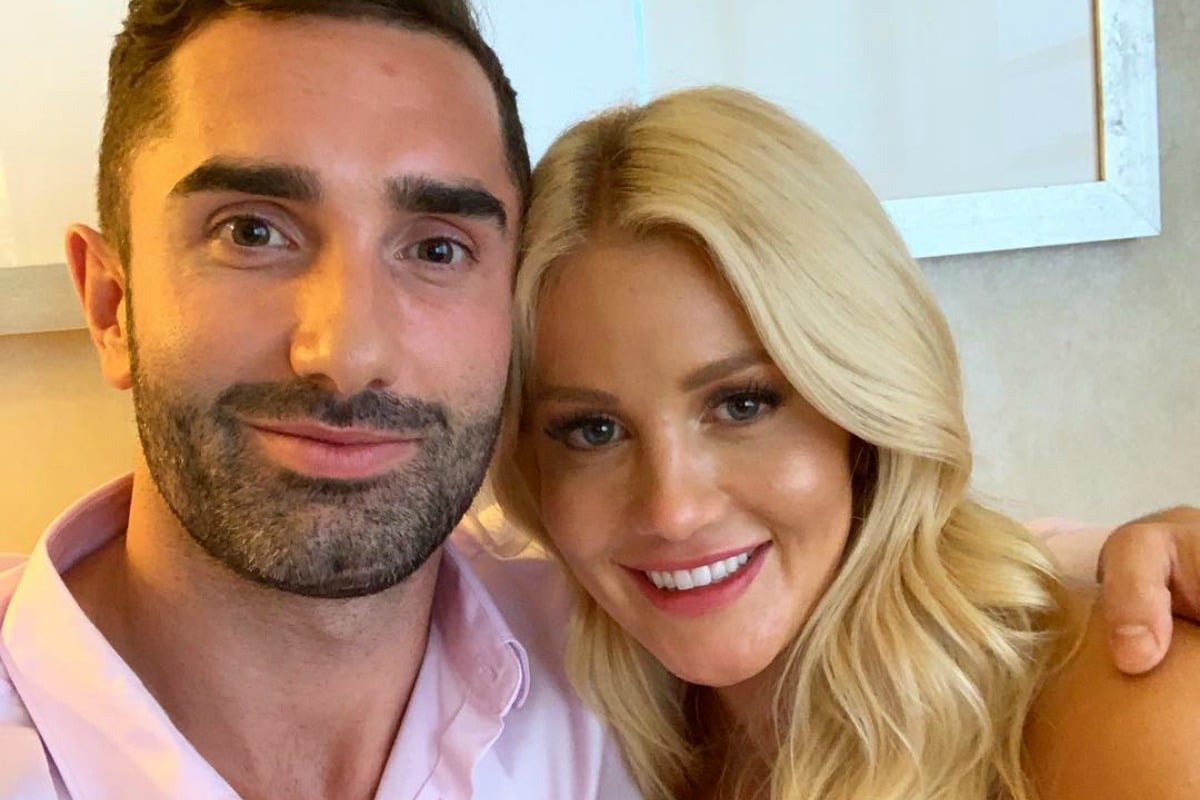 1. Inside the theory that Ali Oetjen and Taite Radley are 'faking' their relationship.
Phwoar.
We have a colossal Bachie theory on our hands, people, and we don't know how we feel about it.
You see, ever since Ali Oetjen and Taite Radley were released by Osher from their Channel 10 prison and finally allowed to flaunt their romance in public, they've literally not been able to take their hands off each other. It's cute, but also a lil' too much.
Case in point, the slobbery Instagram post below (in which Taite also appears to be holding his foot for some reason):
BUT, according to Woman's Day, some fans have suggested it's all a lie.
They think the pair's over-the-top make-out sessions are simply for the cameras; a publicity stunt for the sake of the franchise, which experienced some of the poorest ratings in the history of the show during Ali's season.
This was only fuelled further by claims the couple were recently "spotted" casually looking at engagement rings.
The fact that they were both wearing t-shirts which said "we're getting engaged", and that Osher pushed them into the jewellery store with force didn't help, either.