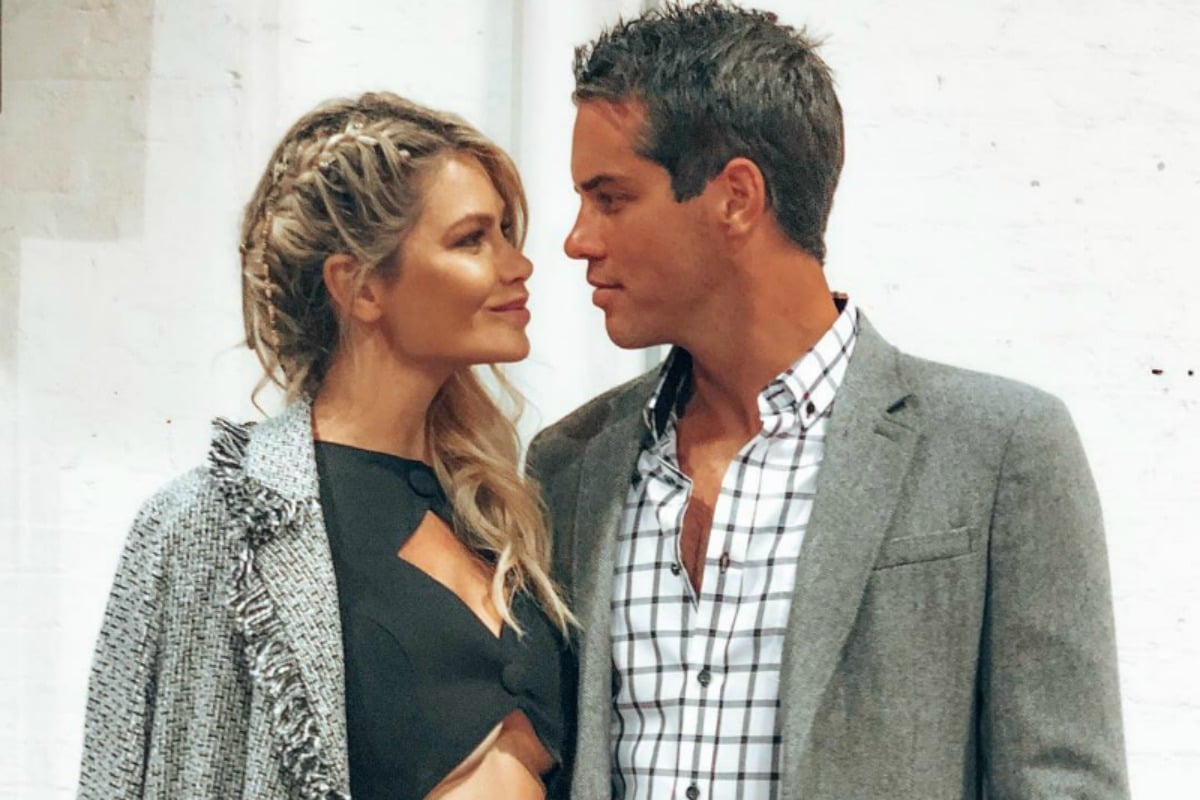 So love isn't dead after all – Megan Marx and Jake Ellis are giving their reality TV born romance another go.
The Bachelor in Paradise couple, who split back in August, shared with fans they were happily back together in an Instagram post on Megan's account on Thursday.
The 29-year-old explained that she was the one who ultimately ended things, but after two months, she returned home to Jake, who wanted to patch things up.
"I have a pile of love letters in the drawer next to my bed. They're all from Jake and most of them I didn't deserve," she began.
"I spent the course of our relationship with one foot in and one foot out, and the letters are pleas to remind me what we had, what I'd be giving up if I ran.
"I did run though, eventually."
 

View this post on Instagram
The model said she went to Bali and around Australia, but only felt "bitter frustration and remorse".
"I came home nearly two months later to my apartment filled with roses, fairylights, a home-cooked meal, a playlist of all my favourite music and, a love letter."
Megan admitted there had been "some reasons to run", but that Jake had taken responsibility for their part in the breakup and "fought relentlessly for me".
"I said in Paradise that I couldn't imagine my life without you [Jake] and that hasn't changed. You're my best friend and my home.
"I love you. Onwards and upwards. You sexy hunk of a man."
Internet sleuths like those at Pedestrian TV would have seen this coming after some social media stalking found evidence the couple had reconciled.
Basically, an Instagram photo where Jake was was holding someone's hand at lunch last Friday matched up with an Instagram Story photo on Megan's account.