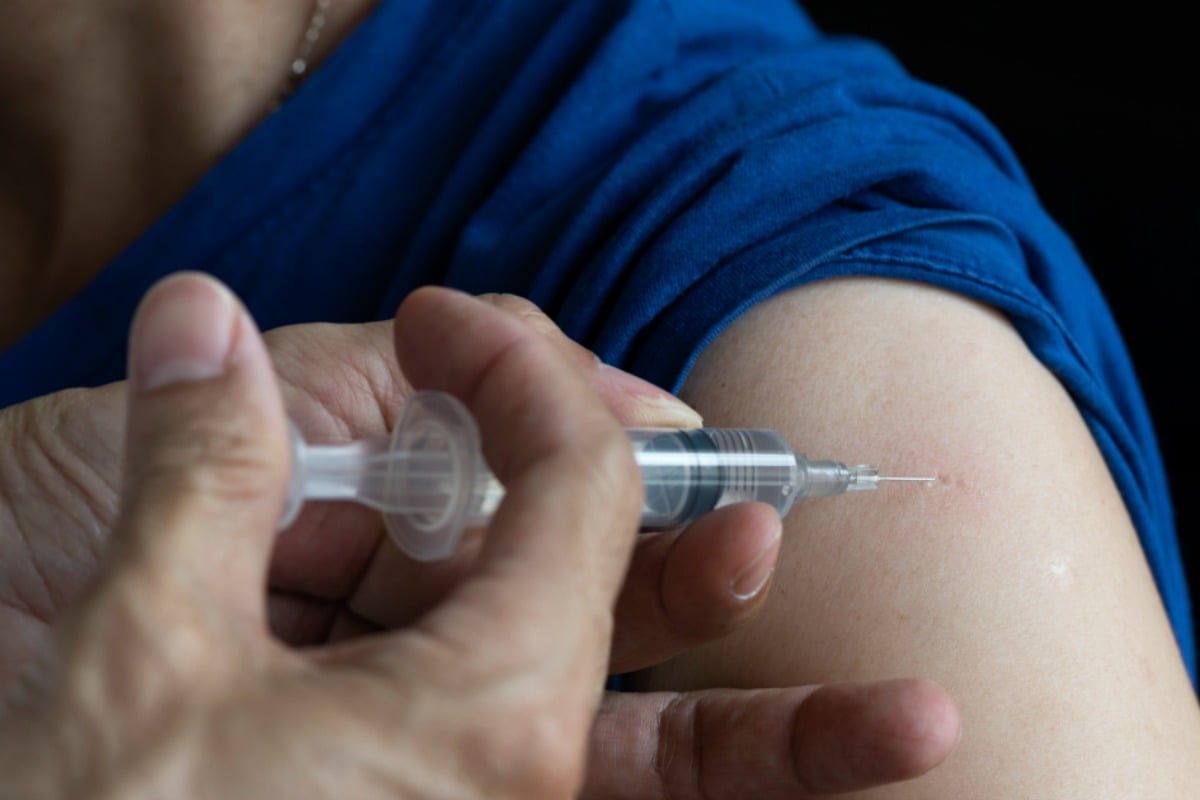 Right now the entire world is waiting for a vaccine.
Leaders around the world are telling us it's the key to pulling us out of the global pandemic we are currently living in once and for all, as lives, livelihoods and global economies are decimated by the coronavirus.
Scientists in more than 40 labs are working around the clock to develop the much anticipated vaccine but we're being warned it is still months away – and so until then, we have to maintain social distancing and do our best as individual countries, to keep the spreading at bay.
WATCH: Your COVID-19 questions answered. Post continues after video.
But despite the reality we are currently living in – with more than two million infected and 130,000 dead from the infectious disease – the anti-vax community is alive and well.
Celebrities like chef Pete Evans and actress Isabel Lucas are just some of the high-profile Australians who have been vocal about their anti-vax sentiment, even in a world of coronavirus.
British rapper MIA tweeted last month to 600,000 followers: "If I have to choose the vaccine or chip I'm gonna choose death."
If I have to choose the vaccine or chip I'm gonna choose death – YALA

— M.I.A (@MIAuniverse) March 25, 2020