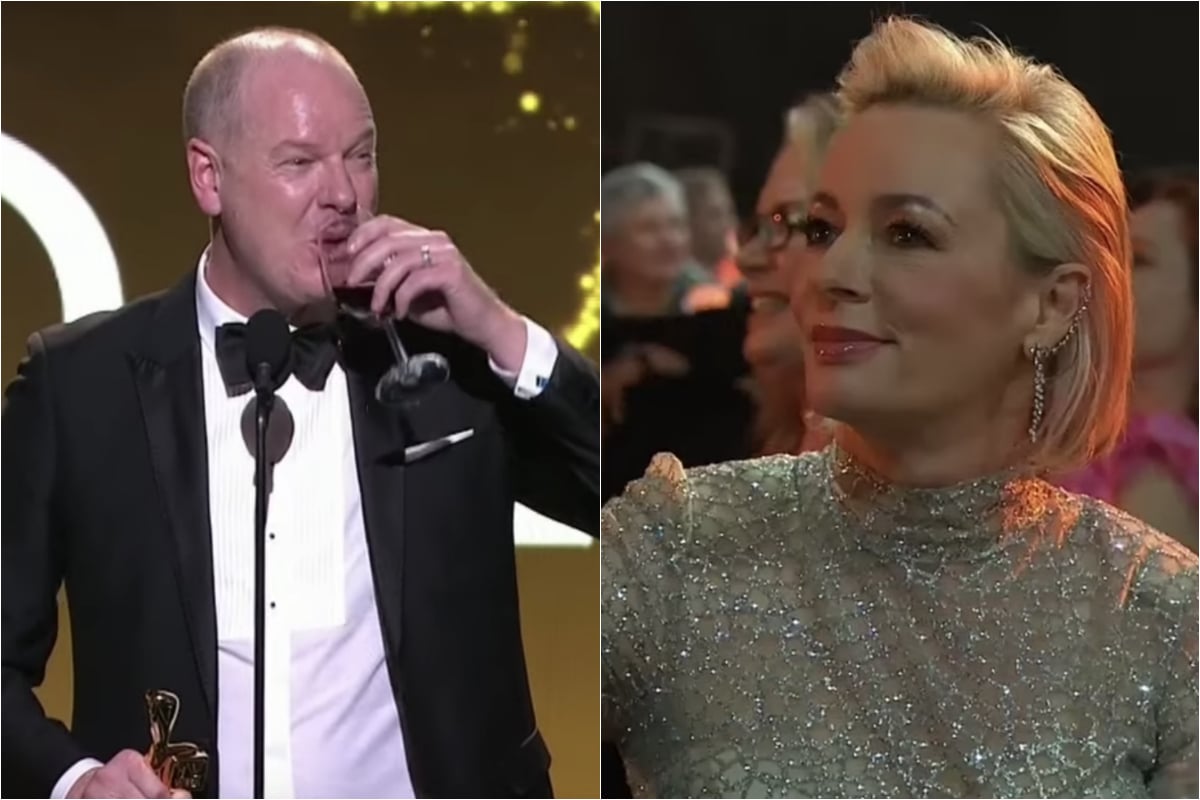 Amanda Keller has reflected on how Tom Gleeson's controversial Gold Logie speech made her feel "ashamed" in a segment on Andrew Denton's Interview on Tuesday night.
The radio host and television presenter shared with Denton that it wasn't the fact Gleeson won the award that was so disappointing, it was his speech which left her "unimpressed".
"There was a lack of graciousness," Keller told Denton on the Channel 7 show.
Watch a the promo video for Amanda Keller's interview with Andrew Denton. Post continues after video.
In the lead up to the Gold Coast event, the comedian and host of Hard Quiz sledged his fellow nominees in a brutal campaign and throughout his winning speech he constantly referred to the entire awards ceremony as a joke.
"I see what Tom did, he wanted to make it a joke and I get that. I thought it was unfortunate though that we were made to feel that we [the nominees] were needy, or up ourselves for wanting it or for thinking that it mattered.
"I didn't mind that I didn't win," the 57-year-old admitted. "I had been nominated the year before and didn't win. That's fine."
Keller said this year, however, "felt more personal".
"Every interview I did I was asked about what Tom had said about us and the comedic firing he'd done at us all. It wasn't an easy process," she said.
"I think we were made to feel ashamed for being in the television industry and I don't think that's fair."