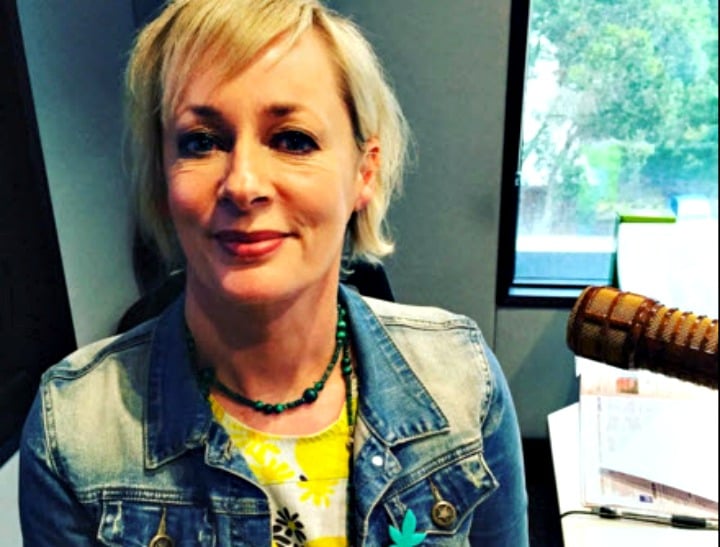 There's always an unasked (or sometimes annoyingly asked) question that I know comes up for every women over the age of thirty. When are you going to have a baby?
For me, it was complicated, and I found the question excruciating.
When Harley and I had been 'going out' for a week or so, we went away to the Blue Mountains in New South Wales for a so-called 'dirty weekend'. As we lay in bed that first night, full of love and gushy emotion, Harley told me solemnly that he'd had a vasectomy ten years before.
I still remember the moment. It was like hurting yourself in an accident – you don't feel anything at the time but you know it's going to sting eventually. My heart was hammering, my mouth went dry, and I stammered out: 'That's alright.'
But was it?
The Private Life of Amanda Keller. Post continues after podcast.

I'd never been particularly maternal, quite the opposite in fact. But when confronted with the prospect of being childless, suddenly I realised I'd always assumed motherhood would be part of my life. It seems so naive now to look back at it, but I thought that Harley's vasectomy was no big deal, and somehow all would be well.
What mattered most to me was that Harley wanted to have a baby with me as much as I wanted to have a baby with him. So first step was a vasectomy reversal.
We made an appointment with Australia's top vasectomy reversal man, a microsurgeon who'd become famous not long before for attaching a new forearm onto the stump of a man called Clint Hallam (who'd lost his hand in a circular saw accident). The pictures of the operation were gruesome, but Harley boasted that at least the doctor had worked on things to scale.
Our first meeting with him was what I'd call… unusual. When he discovered Harley and I had both worked on Beyond 2000 he produced photos of a new chair he'd designed for the Sydney Opera House. We responded as enthusiastically as was humanly possible. Let's face it, if you're going to curry favour with anyone in the world, it's going to be the man who'll be swiping a scalpel around your husband's nether regions.
And his love of technology didn't end there. When Harley awoke from his procedure, resplendent in pyjamas still bearing the creases from the packet they came in, the doctor popped some state-of-the-art 3D glasses on us both, and we watched Harley's operation in three glorious dimensions.
People are funny. Some poor bugger further up the corridor was woken from his anaesthetic by a clown! A gift from his wife.
So we were off. Next stop, baby.
Yeah right.
After Harley's vasectomy reversal I think I ignored the fact that nothing was happening on the pregnancy front for some time. It's what I do. If something's hard to deal with, I ignore it.