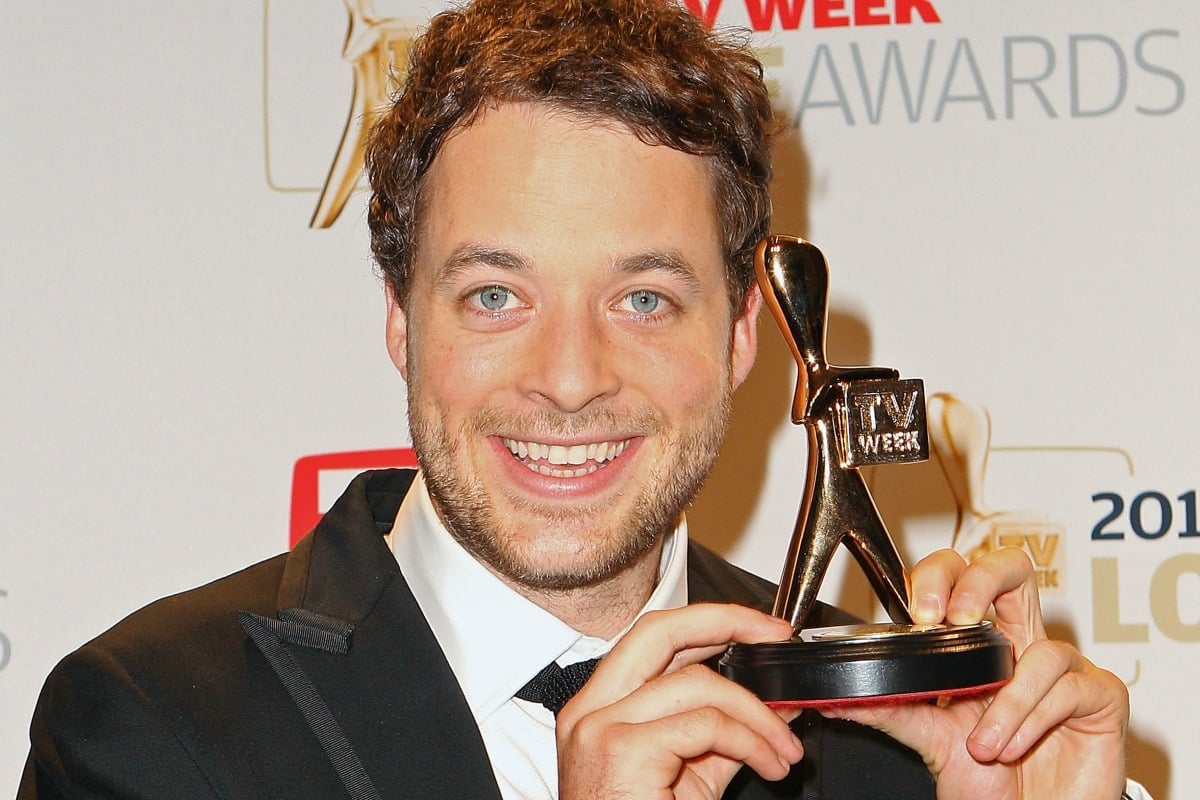 "There has been a lot of concern that I'm turning this award into a joke," said Tom Gleeson, moments into his acceptance speech for the 2019 Gold Logie.
"But what you are forgetting is I'm a comedian. I love jokes."
The audience chuckled – though cutaways to the other nominees, particularly Waleed Aly and Amanda Keller, suggested that the room might not have found the joke quite as funny as Gleeson did.
"So I would like to take this as a win for comedy – and taking the piss and not giving a shit," the former Hard Chat host said, a glass of red wine sitting at his feet.
Watch Tom Gleeson's controversial Logies speech. Post continues below. 
But was it truly a win for comedy? And what, exactly, is wrong with giving a shit?
Gleeson's detractors have been accused of the worst kind of crime; not having a sense of humour.
'Can't you take a joke?' is the inevitable implication, closely followed by Gleeson's now immortalised catchphrase – "lighten the f*ck up".
In 2012, a different kind of comedian won the Gold Logie.
His name was Hamish Blake.
One half of Australia's most recognised comedy duo, Hamish and Andy, Blake made his way to the stage, after kissing [Andy] Lee on the lips.
"So weird, so weird," he began.
No one held their breath. It's unlikely anyone kicked the leg of their table.
Over the next six minutes, Blake thanked everyone else nominated in the category. Blake explained how one of the nominees, Adam Hills, had given the duo opportunities, describing how appearing on Spicks and Specks "was a very formative part of my life on TV, and it was a real honour…"
The 30-year-old thanked the people who voted, "for me, obviously," he clarified, before adding, "to the others… commiserations."
He acknowledged the network that gave him a chance, and the team behind the scenes, who always work tirelessly and receive hardly any credit.