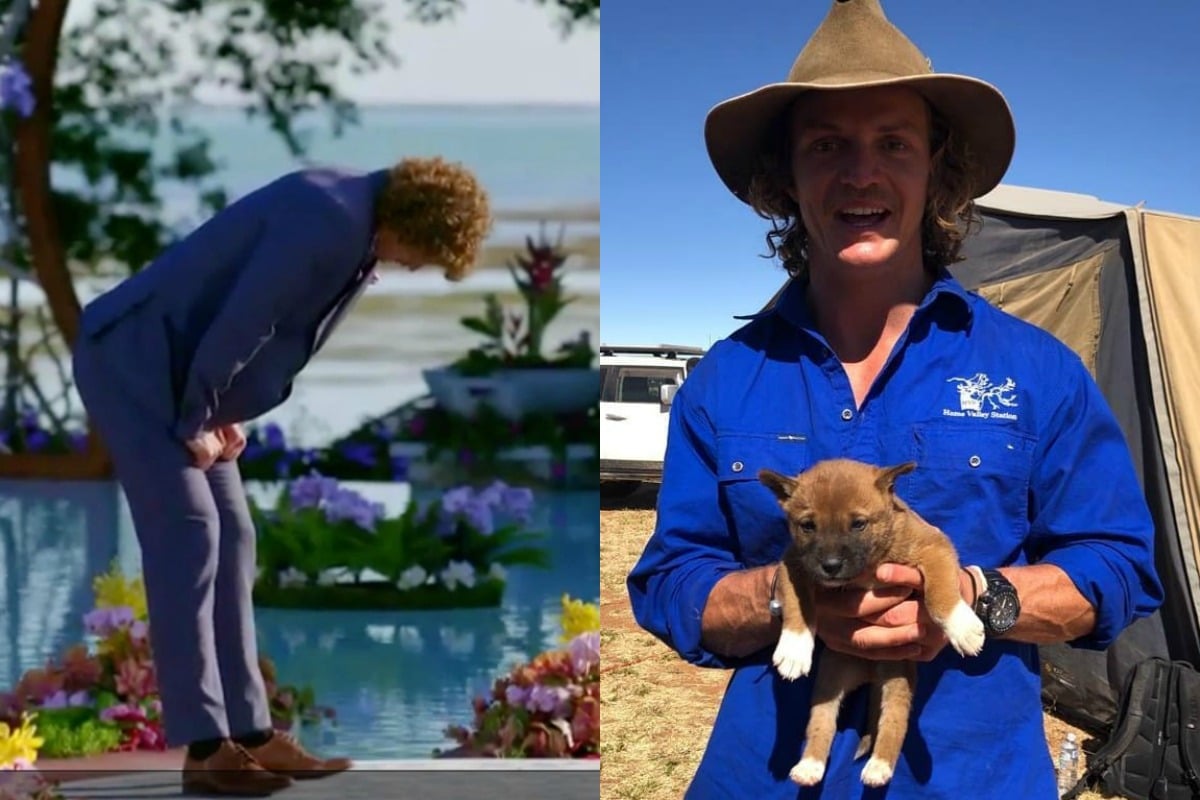 "Never corner a Honey Badger."
Has there ever been a more telling Instagram bio?
Nick Cummins certainly doesn't like to be cornered.
But then, that's why a year ago thousands of people across Australia hated him. Because he told a reality TV show he wanted to settle down, get married, and have all of the children.
The top 5 bachelor moments of all time. Post continues after video.
He even took 24 women away from their homes and jobs for three months in an effort to get as cornered and locked down and settled as one can possibly get.
He had the country hooked with his larrikin-esque charm and cheeky jokes – with fans well and truly strapped in for his journey to love and a happy ending.
So when he flew his final two – Brittany Hockley and Sophie Tieman – over to New Caledonia, dumped them both and fled into the jungle. It was… a lot.