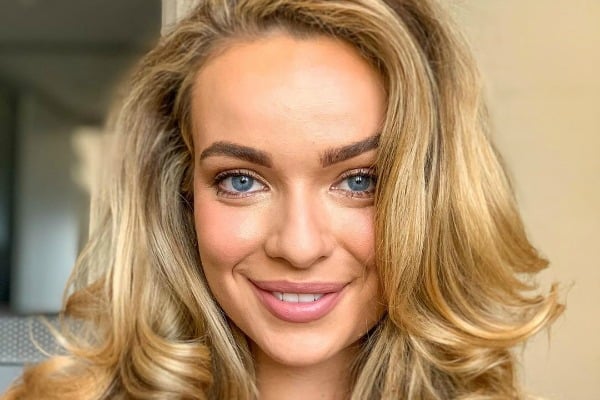 The last time Mamamia spoke to Abbie Chatfield, The Bachelor finalist was dealing with the harsh fall-out of her appearance on the reality show.
After the show's finale aired, with Bachelor Matt Agnew choosing Chelsie McLeod, the vitriol and abuse against the 24-year-old Brisbane woman escalated from harsh negative comments and slut-shaming to violent death threats.
"When you're getting 200 messages telling you to kill yourself, you feel like your entire world is negative," Abbie told Mamamia's daily entertainment podcast, The Spill, at the time.
The Bachelor's Abbie talks about the darkest moments of her public shaming on Mamamia's daily podcast The Spill. Post continues below.
"It makes you scared to go outside, I didn't want to go out for a drink in a bar until last weekend when the show was done airing."
Now, one year on from the filming of the reality show, the spotlight on Abbie Chatfield hasn't dimmed.
Thankfully, however, the trolls have quietened down.
"I still have remnants from when I was mercilessly bullied online, and I still think sometimes when people get photos with me it's to laugh at me but it has definitely improved," Abbie told Mamamia.
"I have worked really hard on letting people see the real me and being vulnerable and open to try and humanise myself beyond the character that was on screens," she added.
"I feel like where I am now, compared to where I was six months ago during airing, is a completely different person mentally."
Although the trolling has largely subsided since the show wrapped up, Abbie still receives at least one troll message per day. In fact, she often saves the messages – which often come from the same trolls – and keeps them in a Google Drive.
Abbie isn't opposed to naming and shaming her trolls on social media either.
Watch the first trailer for the 2020 season of Bachelor in Paradise below. Post continues after video.
"Naming and shaming is 100 per cent fair and, in my opinion, necessary," Abbie told Mamamia.