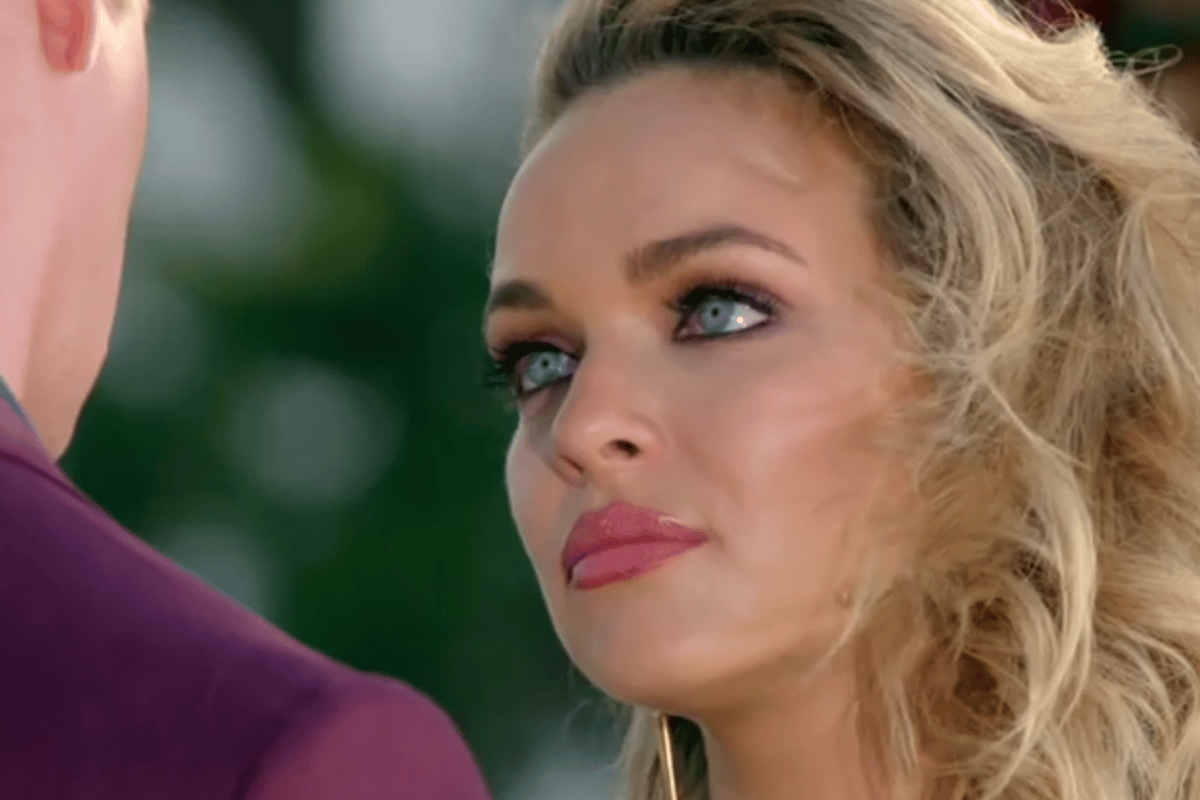 "In the last 18 hours, I've had no death threats."
For The Bachelor finalist Abbie Chatfield this is now what a good day looks like, being able to peek at her social media profiles without strangers threatening to end her life. All because they were not happy with a few scenes on a TV show.
While the reality series was airing, the online shaming around Abbie's on-screen actions mounted, with viewers of the show posting vicious comments about everything from her bikini, to her cocktail party dresses, to how she kissed Matt at a beach during one of their dates and even found fault with how she reacted when he said his "heart belongs with someone else."
The Bachelor's Abbie talks about the darkest moments of her public shaming on Mamamia's daily podcast The Spill.
After the show's finale, in which Bachelor Matt Agnew chose Chelsie McLeod, the online slut-shaming and abuse reached such a manic level that Abbie penned a lengthy Instagram post on the issue which included the words "this is something I did not expect in 2019. Sex is essential to a successful relationship for me, as is sexual chemistry and the ability to express that comfortably with my partner."
Speaking on Mamamia's daily entertainment podcast The Spill, the 24-year-old Brisbane woman said she felt compelled to push back against the negative comments because the negative words were beginning to drown her out.
"In The Bachelor house, I felt I had been slut-shamed and then it all came out in the media," she said on The Spill. "Since writing the post I have had a lot of people just comment to me 'slut' which really just proves what I am saying is right.