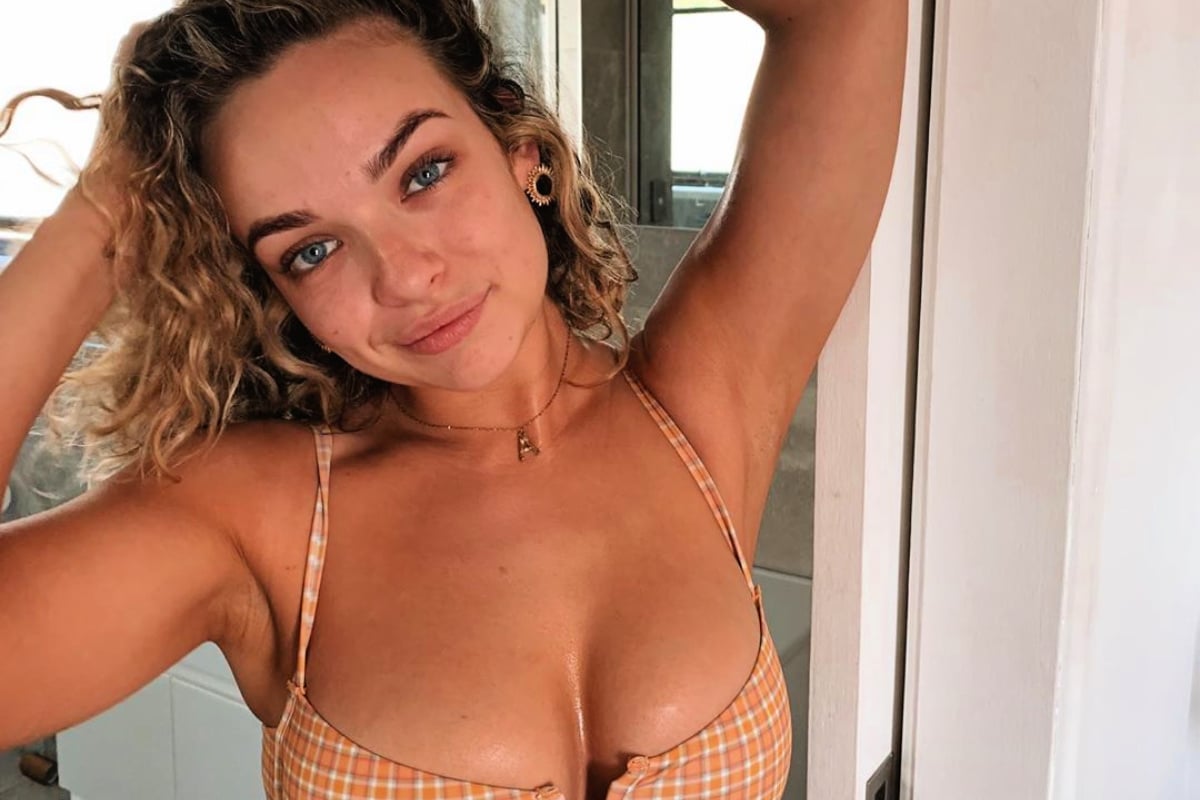 Since we last saw Abbie Chatfield on The Bachelor, the lady's been busy.
Mostly, it appears she's spent a lot of time at the beach and, by extension, in a bikini. One particular summer outing got all of us very excited because it involved some friendly frolicking in the white water with fellow Bach franchise alumni and runner-up, Todd King.
Wearing a lovely yellow and orange checked Lahana Swim bikini set and a smile on her face, the 24-year-old property analyst looked happy, relaxed and carefree.
Side note – here's four steps to getting a 'beach body' that involve you simply taking your body to the… beach. Post continues after video.
Sadly, some faceless people on the internet thought otherwise. So much so, they went out of their way to offer their unsolicited opinion on the way her body looked in various paparazzi photos from that day in the comments section on news articles.
We're not going to publish the actual troll comments, because they're not worth the time it would take to type them out, but Abbie summed it up best in an essay she shared with her 100K Instagram followers.
"Here are some photos that were taken of me a few weeks ago on a day at the beach. I was in a new bikini that I bloody love, I didn't bother fake tanning the night before and I was just having a good f*cking time. I look at these photos and think "doll, you should have gotten the Bondi sands out" but… it just looks like my normal body. Not going to frame these bad boys but I certainly didn't cringe when I saw them," she wrote alongside screenshots of the images and a small selection of the trolling comments directed at her.
"I was sent a link to a Daily Mail article with these photos. Out of curiosity, I looked at the comments…. Body shaming, Slut shaming, Sexism. These comments don't necessarily affect me, it sucks to read, but I remember that I am grateful for my body and all that it does for me, and I move on. What really concerns me is that people who aren't as comfortable in themselves as I am will read this and internalise the views of others."