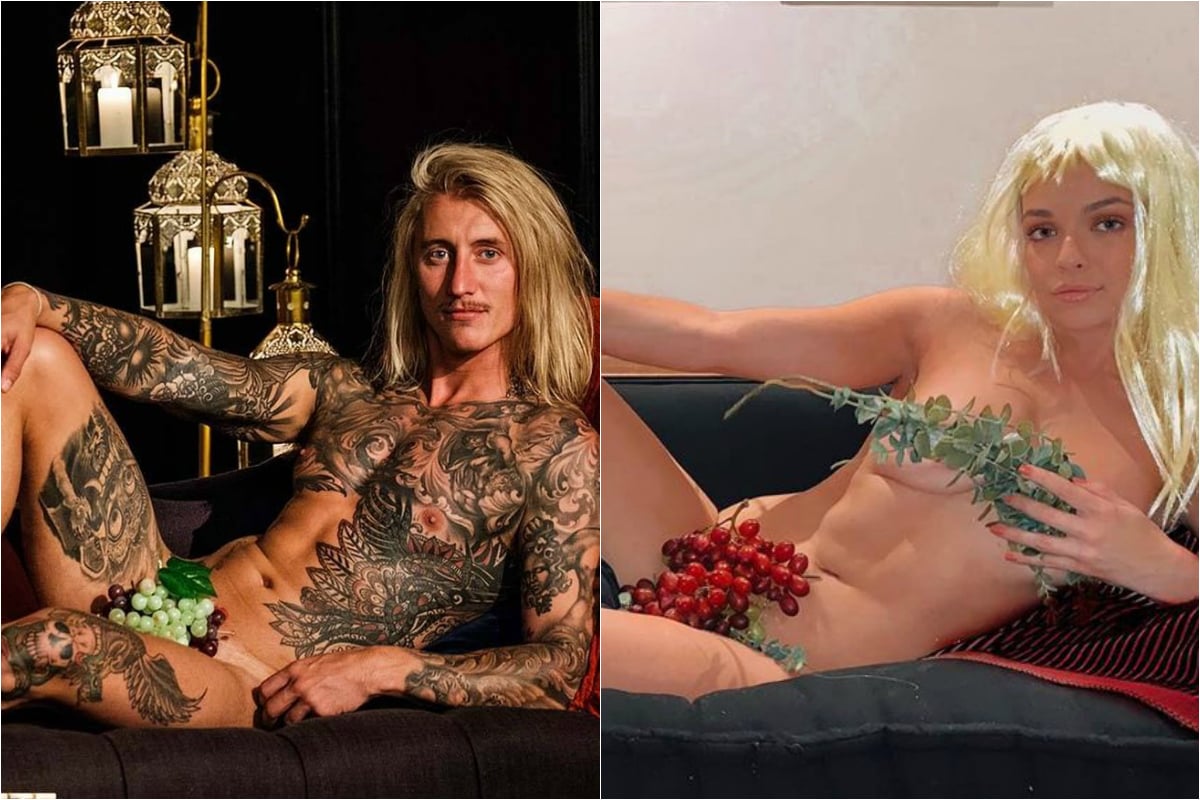 This week, The Bachelorette exposed a double standard.
It came on Thursday night, when Ciarran Scott was hailed as a confident and comedic larrikin when he posed naked in front of Angie Kent, Yvie Jones and the other contestants.
It was a bit of fun.
But then 2019 Bachelor runner-up Abbie Chatfield posed a simple question: "Can you imagine if I had done this?"
Ah, yes. That would not have gone down well.
Listen: Mamamia's celebrity podcast The Spill discuss Abbie Chatfield calling out The Bachelorette's double standards. Post continues after audio.

You see, Abbie Chatfield was vilified on Matt Agnew's season of The Bachelor this year, merely for her sexual confidence.
Not only were the other women on the show seemingly offended by Abbie's confidence, but even more so were the viewers.
Yes, the audience demonstrated their dogged disapproval of Abbie, critiquing her when she wore a bikini, for the way she kissed Matt on a beach, and for the clothes she wore.
So we can't imagine viewers would have been too pleased if she had posed naked, with just grapes covering certain areas.  Nevertheless, they found it hilarious on Thursday night when Ciarran did so.
But Abbie doesn't want us to imagine if she had done it. She wants us to see it, to prove it.
On Saturday afternoon, the 24-year-old property analyst from Queensland shared a photo of her "doing a Ciarran" with her 104,000 Instagram followers.
 

View this post on Instagram