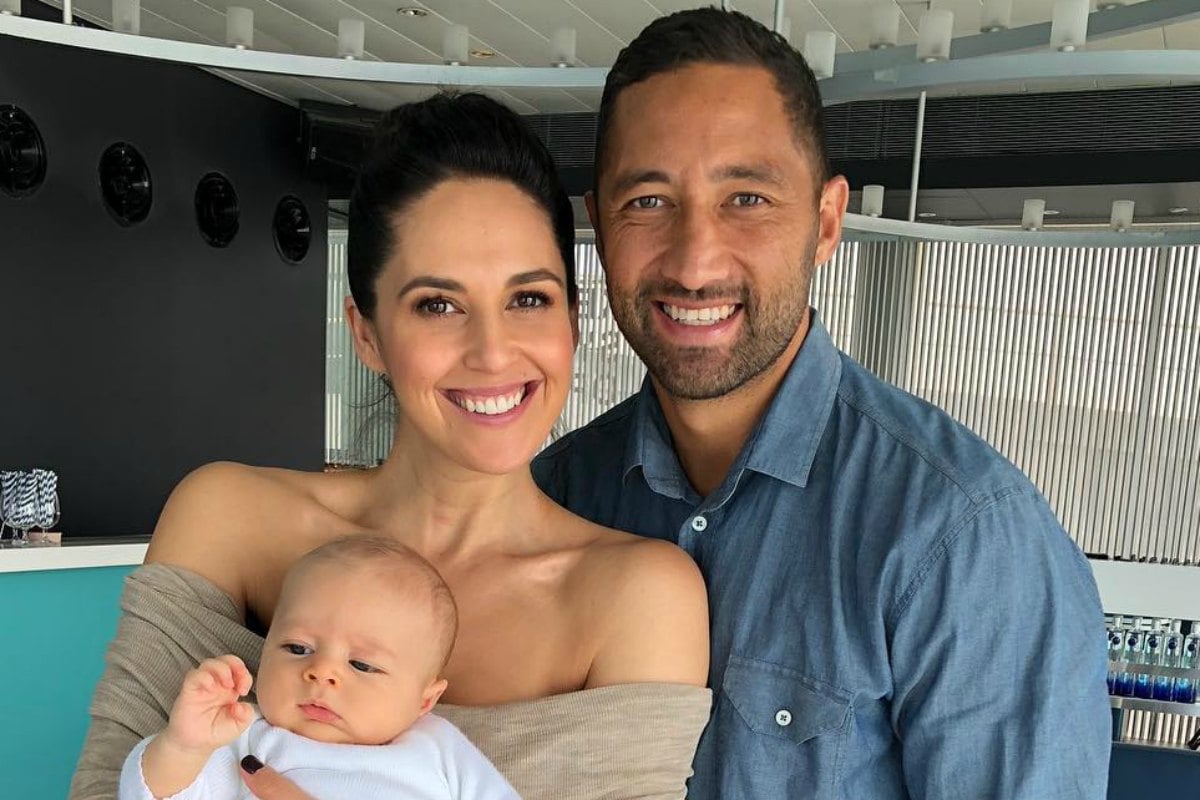 When I fell pregnant I was sure I was having a girl. Mainly because the psychic that is never wrong told me so. But on this one occasion, she was a little off.
Girl names are easy. There are so many pretty, fun, cool names. One of my favourites, Stella, was a hard no from my husband.
She was my alter ego when I had one too many Patron shots back in my hay-day. But for Benji, Stella was a little obnoxious and wild, always dancing on bar tops and starting fights. I agreed to let it pass.
My co-host on The Baby Bubble Sean Szeps name has named his little girl Stella, so I can live vicariously through him instead. Girl names – easy!
LISTEN: Saun Szeps talk about what it's like to raise a girl in the modern world on this week's episode of The Baby Bubble, Mamamia's latest podcast for new parents:
When I found out I was having a boy, (not from the psychic – from the ultrasound) I was dumbfounded. I had already had a list of girl names and now I had to start from scratch. A name holds so much weight. It means something.
I knew I didn't want a conventional name. I always knew that from the time I heard all of Paula Yate's children's names I thought – yes! I can see myself with a Peaches! I still love that name.
So I started making a list. Teddy (short for Theodore) super cute but everyone was doing it. Leo, also gorgeous but my friend had a Leo. Then nothing. I had no more names. I did love Wolf and Bear.