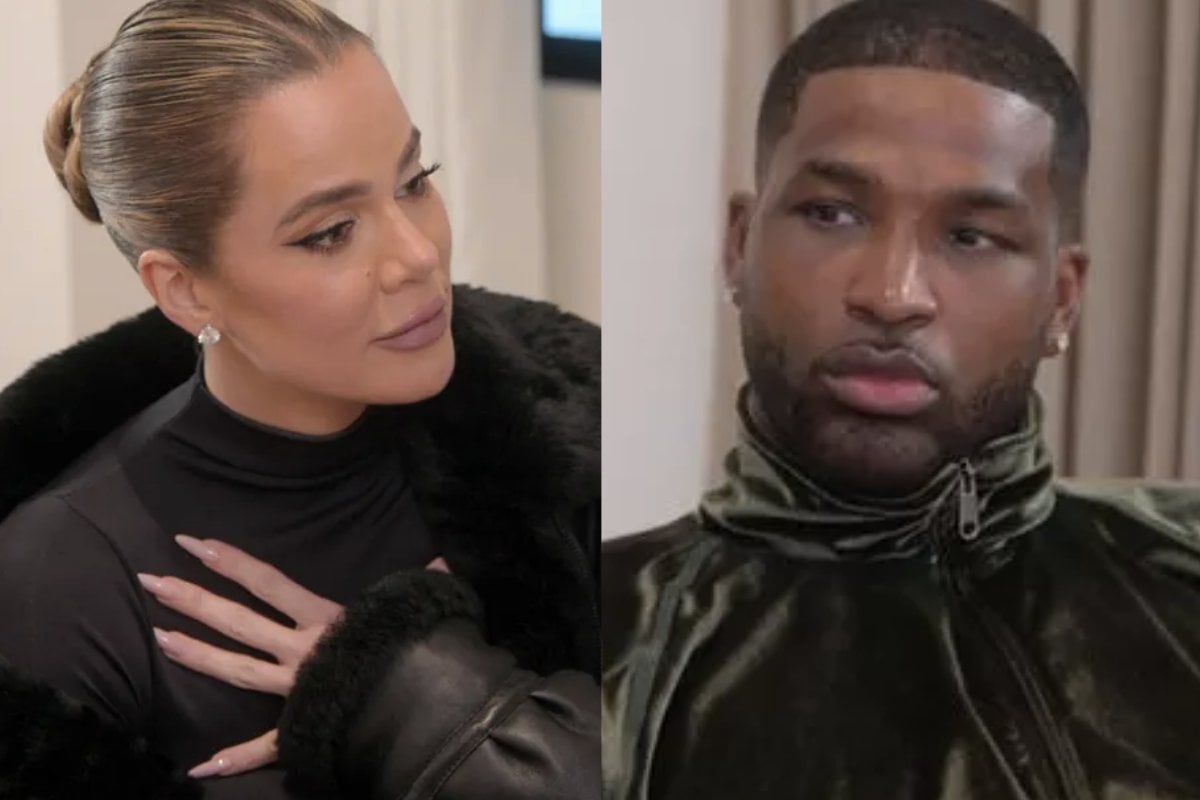 The Tristan Thompson apology tour has come to its predictable end on the latest season of The Kardashians.
Aside from Kim Kardashian doing too much to keep up with her 'getting your f**king ass up and work' philosophy, this season has been driven by two narratives: Khloé Kardashian making it clear she's not back together with Tristan, and Tristan making it clear he is still sorry for cheating on her multiple times.
This back and forth follows the NBA basketballer moving back in with Khloé and their two young children in January after his mother passed away, which revived speculation the exes had reunited... again.
The first stop on Tristan's apology tour was Kylie Jenner, who didn't just have to grapple with Tristan cheating on her sister (again, multiple times), but also the fact that she lost her best friend, Jordyn Woods, in the process.
In February 2019, Tristan kissed Jordyn at a party which set in motion a sequence of events that resulted in Khloé and Tristan splitting, and Khloé along with other friends and family members publicly calling out Jordyn, who at the time was just 21 years old.
But this wasn't the first time Tristan had cheated — and it wouldn't be the last.
A year earlier, as Khloe was about to give birth to their daughter True, Tristan was caught on camera kissing a woman in a nightclub. Then two years post-Jordyn saga and after Khloé and Tristan had reconciled, he cheated with Maralee Nichols and this time, the woman he cheated with ended up pregnant.