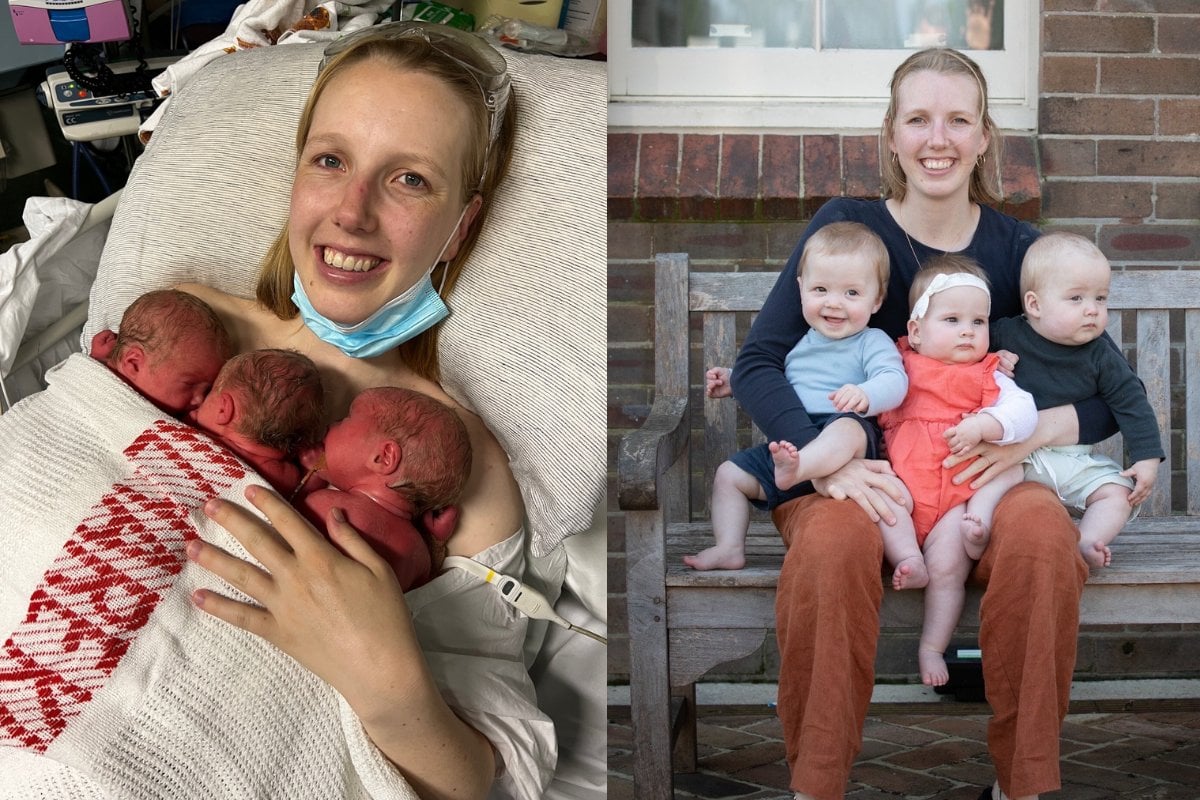 Silje Andersen-Cooke's son was 18 months old when she and her husband decided to grow their family. They'd have a second child, they thought, then maybe a third - if the economy and their personal finances allowed.
But that second child turned out to be three new additions, with Silje learning at their seven-week dating scan, that she was pregnant with triplets.
Watch: Horoscopes As New Mums. Story continues after video.
"You can imagine the shock," the Sydney-based lawyer told Mamamia. "There were just so many anxious thoughts going through my head."
Her mind went first to her body (how would it cope?), then to the high-risk nature of a triplet pregnancy (should she even get attached to the idea of three babies?). Then it started spiralling with all the practicalities of instantly doubling the size of their family.
"I really just had to figure it all out that night," she said.
"'We need a new car. Do we need to move house? Can we afford this?' I was thinking about all the things that we need to buy. It was so overwhelming."
Silje's triplets are now a year old. She's returned to work two days a week, and also serves as a director of the Australian Multiple Birth Association - a charitable organisation that connects, educates and supports parents of multiples around the country.