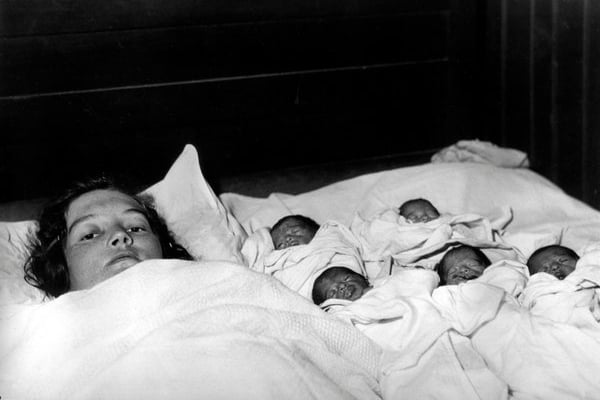 Yvonne, Annette, Cécile, Émilie and Marie were the first set of quintuplets known to live through infancy.
But that one fact that made them so unique saw them imprisoned in a 'human zoo'.
More than three million tourists visited "Quintland" during the 1930s, watching the girls play and learn and grow up through one-way glass. The sisters were used as an attraction and also for science experiments.
This is their story.