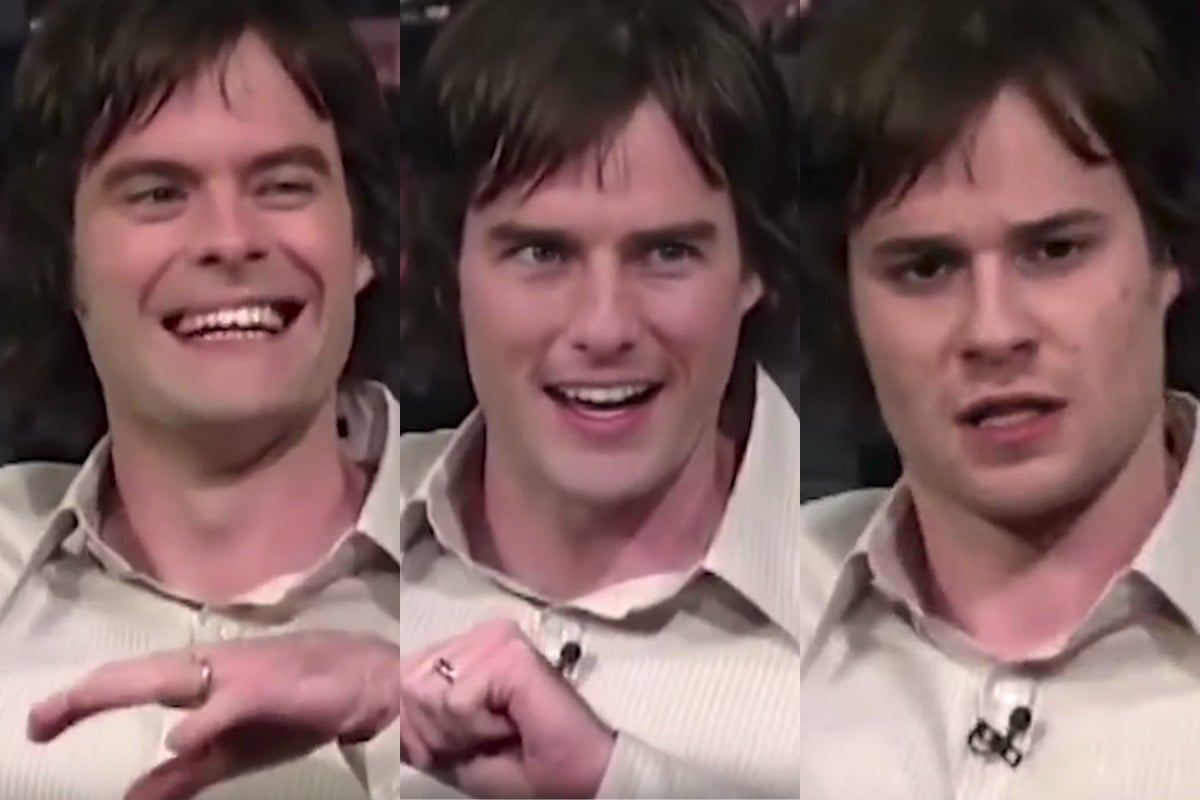 Have you ever seen Bill Hader's impersonation of Tom Cruise?
It's… flawless.
So flawless, in fact, that you might not have noticed that Bill Hader actually morphed into Tom Cruise while speaking to David Letterman on his late night show.
In a new YouTube clip, which has since been viewed over three million times, Hader is sharing a story about his encounters with actors Tom Cruise and Seth Rogen, when those actors' faces seamlessly – and terrifyingly – morph into his own.
Confused? We don't blame you.
Watch a clip from Bill Hader's interview with David Letterman below. Post continues after video.
The newly edited clip of the Saturday Night Live comedian is actually an example of an expertly crafted deepfake video.
But what exactly is a deepfake, and should we be… concerned?
Here's everything you need to know.
What is a deepfake?
Put simply, a deepfake is an AI-generated edited video that shows someone doing or saying something… that never happened.
Think fake images created on Photoshop – but the video and audio equivalent.
While the most convincing deepfakes are generated by powerful computers and intelligent software, it's not just Hollywood heavyweights using the technology.
INSANE.

The line between reality <> fiction blurs further.

Very surreal + disorienting how Bill Hader morphs digitally into Tom Cruise & Seth Rogen—and back without missing a beat.

When fakes get abundant—value what is scarce: veracity + TRUTH. pic.twitter.com/GDZFcMWROZ

— Josh Wolfe (@wolfejosh) August 13, 2019