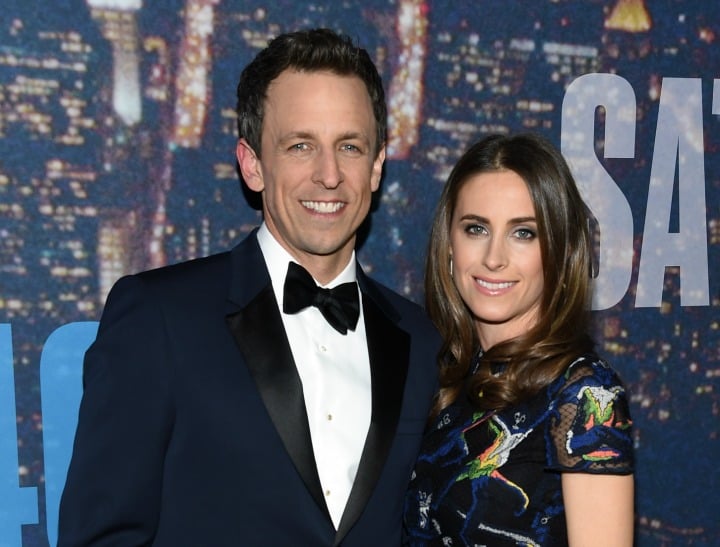 What, did our invitation get lost in the mail?
Basically every celebrity in the world was in one place on Sunday night. No it wasn't an impromptu Kardashian wedding or a Live Aid recording, it was the 4oth anniversary of the U.S. comedy program Saturday Night Live. 
If you care, SNL's the sketch show that made Tina Fey, Amy Poehler, Steve Martin, and Jimmy Fallon famous.
If you don't care. it's an excuse to look at all the famous people talking to one another.
A quick roll call for the attendees: Amy Poehler, Tina Fey, Jimmy Fallon, Kristen Wiig, Fred Armisen, Seth Meyers, Alec Baldwin, Tom Hanks, Steve Martin, (are you jealous yet?) Bradley Cooper, Justin Timberlake, Taylor Swift, Paul McCartney, (yeah we're not even half way through) Miley Cyrus, Dan Akroyd, Chevy Chase, Will Ferrell, Ana Gasteyer, Kanye West, Maya Rudolph, Bill Hader, Christopher Walken, Emma Stone James Franco, Paul Rudd, Edward Norton, Eddie Murphy- ok we'll stop now. 
LOOK AT THEM ALL BEING SO FAMOUS:
Saturday Night Live 40th Anniversary Special.