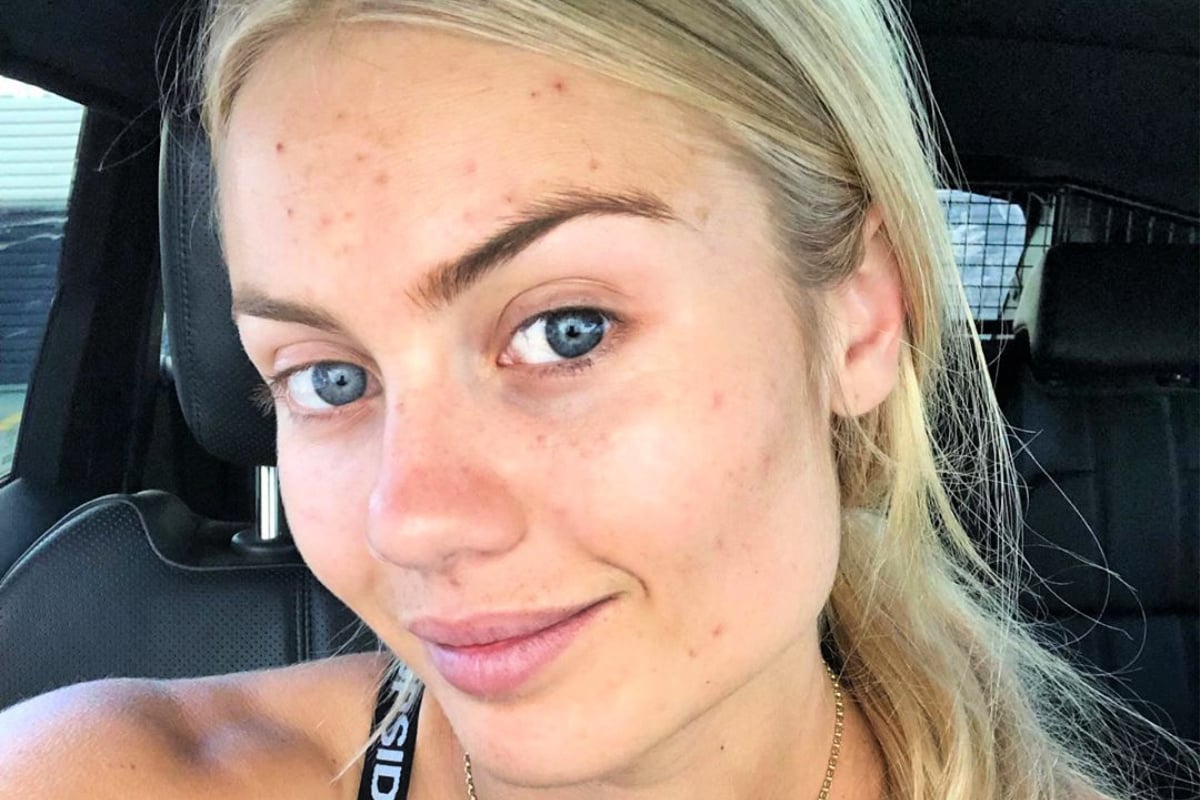 This week, model and reality TV star Elyse Knowles shared a post of six selfies with her 900,000 Instagram followers.
"It's me, baring all and standing in a completely vulnerable position. But I'm doing it because the time is now to make sure you know that while my life can appear glossy at times, there's a reality behind it all – and this is part of it," the 26-year-old captioned the images.
The Block 2018 star felt vulnerable sharing these photos online because they showed what her skin looks like.
Without makeup. Bare. Pimples, acne scarring and all.