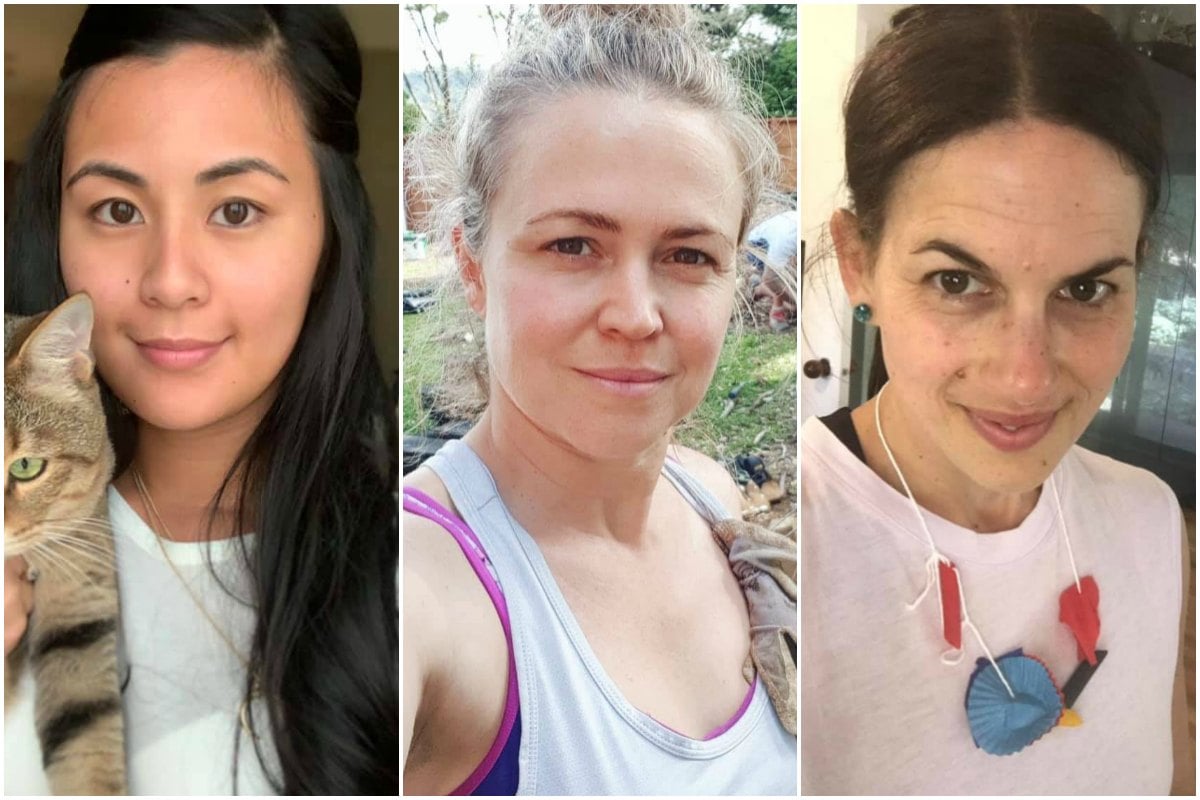 It's difficult to introduce a post which contains 56 fantastic photos of makeup free faces without getting a bit soppy, so we're not even going to try.
We asked a bunch of amazing women to share their no makeup selfies along with a few sentences describing their relationship with makeup and how (and if) it's changed, and we got a lot of responses.
For some, their beauty bag represented an empowering and creative part of the female experience, while others spoke of the freedom they felt when they ditched the face slap. Maybe you're somewhere in between, maybe you can't quite put your finger on it.
That's totally fine too. We know that despite the fact makeup is seen as 'normalised' and part of 'being a woman', it can also be a deeply complicated and conflicting subject.
On the topic of things women do to their faces, that men (generally) don't. Here's what it would look like if a man lived like a woman for a day.
As one woman (who didn't want her photo shared) said, while she previously saw makeup as something that hid "the physical flaws on [her] face," this changed after she recovered from a very deep period of post natal depression which saw her not wearing makeup for almost a year.
"Today, it's more a symbolic process which celebrates my recovery from that terrifying time," she wrote.
"It makes me feel happy, well put together, confidant and in control. I know it shouldn't, as it's a superficial thing, but I'm unapologetic for it, as it's much deeper than just 'making my face look pretty.'"
So without, further ado, here are 56 fabulous makeup free faces…
"I have insecurities over my pigmentation," Katie, 33
Although I am confident in myself as a person and proud of my achievements, I have insecurities like everyone, one being my skin and pigmentation. It mainly stems from having had clear skin, then reacting to hormonal contraception and developing melasma (a type of skin pigmentation).