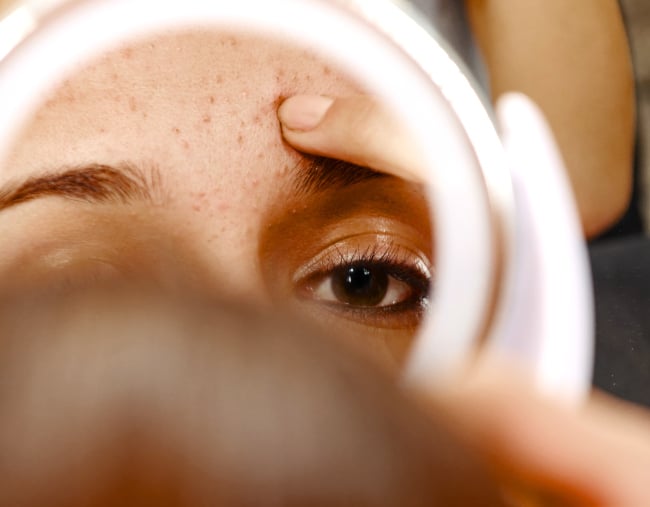 We all want to know how to get rid of pimples, don't we?
No one enjoys pimples invading their face, they're like your extended family that stay a tad too long over Christmas or the SPAM emails that constantly pop up in your inbox.
The tricky thing is, pimples are complex beasts. Like an onion, there are layers of horribleness.
From the occasional nose pimples or a blemish on your forehead or chin to cystic or hormonal acne and small pimples on your lip line that really, really hurt, there's no one magic way to get rid of pimples overnight, or sometimes, even quickly.
Thankfully, we spoke to the people who know how to get rid of pimples fast (and sadly, not so fast) to breakdown exactly how to manage your breakouts. From a dermatologist, nutritionist, qualified beauty therapist and skin specialist, here's how they advise their clients on treating spots.
What are pimples?
Specialist Dermatologist and Fellow of the Australasian College of Dermatologists Dr Deshan Sebaratnam told Mamamia pimples are the result of blockages in your skin's pores.
"Acne vulgaris is the scientific name for pimples. Almost everyone experiences some form of acne in their life, up to 90 per cent according to some studies. It commences with the hormonal changes of adolescence and can persist into the third decade, or sometimes longer," he said.
Pimples can also appear almost anywhere on your body – think forehead pimples, nose pimples, pimples on chin, pimples on jawline or around the mouth, as well as pimples on your bum, back, the backs of your thighs and chest.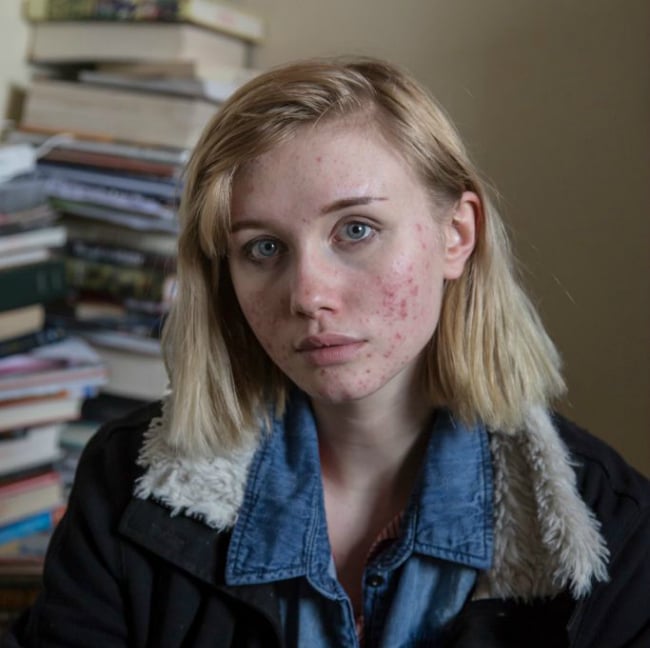 Different types of pimples
Remember how we said pimples are like onions? That's because there are different types of pimples, all equally annoying.
There are two things to remember about all pimples: They start with a blocked pore (a comedome) and can be either inflammatory (angry and swollen) or noninflammatory.
Dr Sebaratnam broke down the different types of pimples for us, including what they look like and how they feel.
Whiteheads
Whiteheads form when blocked pores are sealed off, and look 'whiteish' and ready to pop. They are noninflammatory and generally don't hurt.
Blackheads
Blackheads are noninflammatory pimples that have 'communicated' with the skin's surface and oxidised after coming into contact with the outside environment. They often look dark in appearance and don't feel like anything.
Papules and pustules
Papules are inflammatory small inflamed bumps on the skin. If these contain a small head of pus, they are pustules. Both of these types of pimples can be painful.
Nodules and cysts
Nodules and cysts are are forms of acne in which inflammatory collections have formed within the deeper layers of the skin. Nodules are characterised as hard, painful lumps that look like a pustule with no head, and cysts as very large, soft and painful red or white lumps. These are the most severe types of pimples/acne.
As if the above wasn't enough, there are also different types of acne scars.
"Acne can also form significant scarring which becomes a lifelong problem. There are different types of scarring including ice pick scars (small indentations), atrophic scars (scooped out divets) and a range of post-inflammatory colour changes to areas of skin including redness, darkening or lightening of the skin," Dr Sebaratnam added.
What causes pimples?
So yes, we'll all get pimples (many, many different types of pimples), but whhhhhyyyyy?
No case is the same, but generally speaking, pimples are caused by two factors:
Hormonal
According to Belameres skin specialist Carina Gross (known simply as Carina by those who worship her), breakouts are a byproduct of androgens (the male sex hormones), which increase your sebum production.
"This increase in, most often, testosterone causes the skin to produce oil, which blocks your pores, which causes breakouts," she told Mamamia.
Dr Sebaratnam added, "Hormone imbalances also lead to increased oil production and stickiness of the lining of the pores which get blocked."
Our hormones often fluctuate throughout each month (hey, period pimples), but polycystic ovary syndrome and coming of the contraceptive pill are two definitive causes of pimples.
"Polycystic ovary syndrome (PCOS) occurs in females when excess insulin in the body results in an increased production of male hormones. It impacts one in five women and is the most common endocrine disorder among women between 18 and 44. Women who have PCOS usually have acne around the jawline and darkened skin patches," Carina explained.
Central Sydney Dermatology's Associate Professor Stephen Shumack also told Mamamia, "The contraceptive pill, particularly ones containing oestrogen, is a treatment for skin issues, so going off the pill doesn't cause skin issues, it removes the treatment that's been controlling underlying problems for a period of time."
Lifestyle
Aside from your hormones, certain lifestyle factors can cause blemishes in some individuals.
Both Dr Sebaratnam and Carina agreed wearing heavy makeup and sunscreens, too much stress, poor gut health and diet, certain medical conditions like insulin resistance and endometriosis, and some forms of medications (corticosteroids, anti-epileptic medications and some cancer treatments) are known to cause acne.
Our Executive Editor Leigh Campbell is also someone who knows a lot about skincare. Below you'll find her best tips for glowy, lit from within skin. Post continues after video.
How to get rid of pimples
Hormonal treatments
The most common form of acne or pimples treatment, especially in teens, is the contraceptive pill.
Assoc. Prof Shumack explained the reason women experience really great skin while they're taking the pill is thanks to the added oestrogen, which boosts overall skin health and keeps the skin moist and hydrated – "it's a bit like being pregnant and experiencing the 'pregnancy glow'," he said.
The thing to note about using the contraceptive pill to treat or manage acne is it's not a long term solution for everyone. Depending on where you're at in life and your priorities, you'll need to use other methods in conjunction with the pill, or if you're thinking about coming off the pill.
When coming off the pill, your skin will change and you may experience skin issues. You can definitely prep for this though, as we unpacked here in our explainer about pimples when coming off the pill.
Medical treatments
Those with severe cystic acne can consult with a GP and dermatologist about roaccutane (otherwise known as isotretinoin). Roaccutane is a type of retinoid, which works by reducing sebum production, bacteria and inflammation in the skin.
It's not without side effects - some users may experience increased skin sensitivity, dry, itchy or flaking skin, dry lips, sweating, peeling palms and blurred vision.
Roaccutane is also not suitable for everyone (especially pregnant or breastfeeding women) and must be prescribed by a doctor.
Extractions
Sheridan Rollard, Director at Shine Skin and Body, is known her her expertise in doing extractions, which are the manual removal of a build up of bacteria, excess oil and skin cell debris from pore.
Essentially, it's the professional way to 'pop pimples'.
"We concentrate on whiteheads, blackheads and inflammatory pimples, and employ specialised techniques that protect the skin so no damage is done in the extraction process and in turn does not cause scarring," she told Mamamia.
Sherdian explained extractions are generally performed during a facial after cleansing, exfoliating, steaming and deep cleansing. These facials can be up to 70 minutes long, with between five to forty minutes spent on the actual extractions.
"Extractions are performed using fingers with gloves and tissues to keep the process hygienic and stop the spread of bacteria, over an extractor tool (a metal instrument with a hole in one end and a very thick probe in the other)," she said.
"For quite deep whiteheads, or on pimples, we sometimes use a tiny probe to pierce a small hole in the blemish to release the pressure and allow the gunk to come out - this is important otherwise you keep pressing and pressing tearing the skin causing bruising and scarring."
The downtime following extractions depends on the severity of your acne - if you have cystic acne, you will leave the session a bit red and inflamed whereas with blackheads, you can put makeup on straight away and go back to work if you want to.
Cost wise, you're looking at over $100 for a quality extraction facial, on top of which you can often add other treatments such as LED light therapy. Depending on your skin, Sheridan said you'll need between four to eight facials, but extraction facials are something you can incorporate into an ongoing routine to maintain results.
Laser
Carina often recommends a low level laser to patients, especially those that come to her after stripping their skin trying to remove oil.
A red light wavelength laser "helps to fix the impaired barrier which happens after using harsh products or treatments, is antibacterial, anti-inflammatory and extremely healing."
Laser treatments are often used in conjunction with extractions.
Diet and nutrition
According to Nutritionist and author of Falling In Love With Food Zoe Bingley-Pullin, no foods can conclusively treat acne.
However, specific foods can help target the underlying causes of acne as a part of personalised, specific management plans. This will look different depending on what type of pimples you have.
"For example, if your acne is a result of a hormone imbalance, then it's important to eat adequate fibre as fibre will bind to excess hormones for removal from the body as opposed to being re-circulated," she told Mamamia.
"Similarly, if insulin resistance or a carbohydrate sensitivity is causing acne, opting for complex carbs eaten in balance with fats and proteins should assist. Finally, because acne is associated with inflammation, eating a diet high in anti-inflammatory foods and limiting foods known to cause inflammation such as excessive refined sugar, will also benefit skin."
To help manage acne, Zoe advised consuming:
Brassica vegetables - cabbage, cauliflower, broccoli and kale are particularly beneficial as they contain a compound which helps support the healthy metabolism of oestrogen from the body.
Fibre rich foods

– oats, wholegrains (e.g. brown rice, barley and freekeh), legumes, pears, figs, apples, brassica vegetables, sweet potato.

Complex carbs – sweet potato, sourdough, brown rice, legumes, oats etc.
Anti-inflammatory foods – fatty fish, hemp and chia seeds, walnuts, LSA, turmeric, ginger, garlic, berries, red cabbage, tomatoes, pomegranate seeds, kiwi fruit, sweet potato, carrots etc.
Healthy fats - salmon, avocado, nuts and seeds assist in the absorption and utilisation of fat-soluble antioxidants and phytochemicals, along with keeping skin moist.
Best acne products
As well as the above, we've rounded up the best acne products and pimple treatments you can use at home to manage your blemishes.
The products you choose to use really depend on what you need them for and what you like the feel of best.
Generally speaking, things to remember when selecting your skincare include:
Keep your skincare regime as simple and neutral as possible. Avoid dramatic skincare treatments as this can confuse things even more and make it difficult to track and isolate what is affecting your skin.
Avoid thick moisturising creams, oils and full coverage foundations.Instead go with lightweight lotion or gel formulae. If you can, avoid wearing makeup as often as possible.
Don't ditch sun protection. You still need an SPF 50+ sunscreen but choose a lotion or fluid rather than a cream or zinc.
Choose gentle, pH neutral cleansers. Ingredients like alpha hydroxy acid and glycolic acid can help with acne.
Put back in what you take out. Moisturiser and face oils are not the enemy - if you're using anti-acne ingredients that will strip your skin of some moisture, you need to replace that moisture to keep your skin from overproducing oil.
Here are some of the best products for acne, as recommended by our experts, and Mamamia staffers and readers who've been there.
Carina uses Beauté Pacifique products, an international cosmeceutical skincare range almost exclusively available in salons (find out where Beauté Pacifique is sold in Australia here). Below is the routine she recommends to her clients, and why.
Cleansing Foam to remove excess oil and clear clogged pores.
Defy Damage Serum, as a morning treatment to flood the complexion with breakout-busting Vitamin A.
Deep Pore Cleansing Mask twice a week, binds and removes excess oily residue.
Clinical Super 3 Exfoliator, a potent product when used twice weekly that will biologically exfoliate skin, open clogged pores and reduce inflammation in impure skin. The main ingredients are salicylic acid and propolis.
Clinical Super 3 Booster, a cream with three different forms of Vitamin A effective in fighting acne whether in teenage or mature skin.
Other products Mamamia staff and readers have tried and loved include: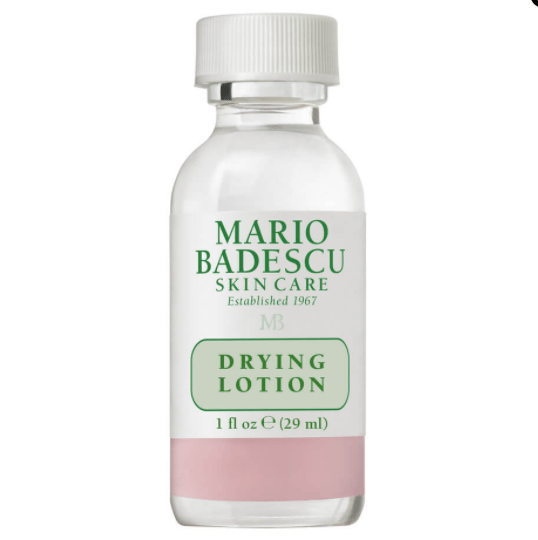 This is the ultimate spot treatment to dry up pimples, fast. Don't be tempted to shake the bottle - you want to dip a cotton tip into the pink sediment and up through the alcohol, and apply to inflammatory spots before bed.
A two-in-one foaming facial cleanser that also moisturises the skin. Multiple readers can vouch for it, saying "it's worth the money!"
This is Europe's number one acne range, and luckily for us, it comes in an affordable start pack so you can test out the products for yourself. The duo contains a gel to foam cleanser and a pimple treatment - don't confuse this for a moisturiser, you still need to go in with an oil-free moisturiser on top to avoid dry, flaky skin.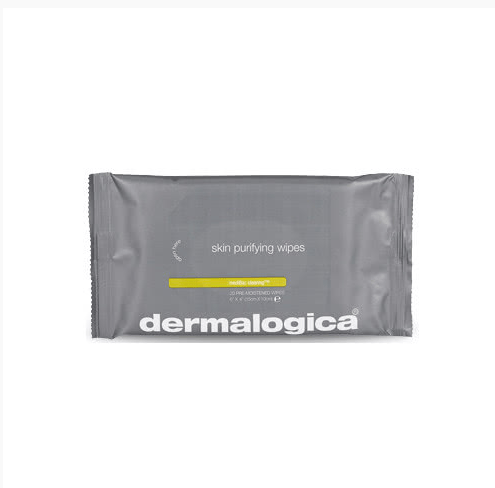 These wipes contain salicylic acid and easily purify the skin, and remove excess surface oils and breakout-causing bacteria and impurities.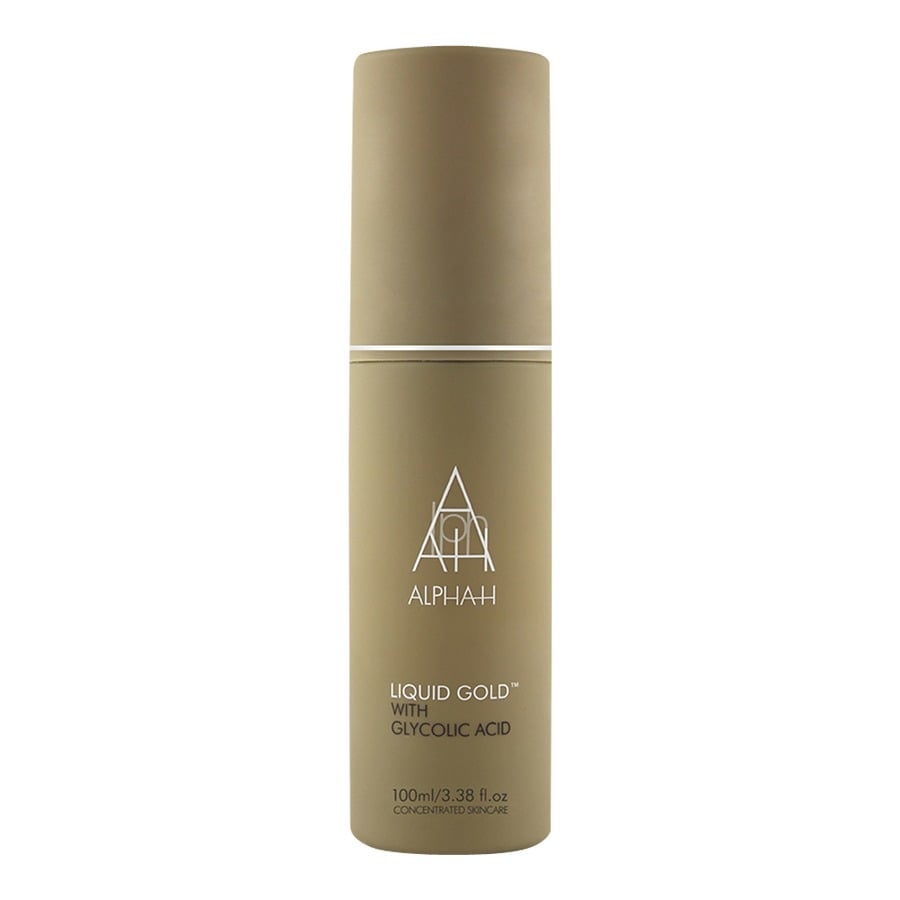 This cult chemical exfoliator is beloved by beauty experts and novices. The exfoliating fluid contains glycolic acid and works to stimulate healthy cells and radically improve the appearance of tired skin, sun damage, pigmentation and wrinkles. Use every other night before bed to wake up with visibly brighter skin.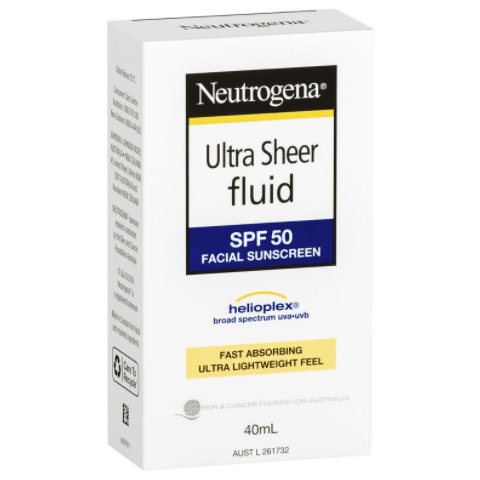 Even if you want to, you can't skip sunscreen. This fluid formula is light and non-greasy, and a fantastic, affordable option for a SPF 50+ product.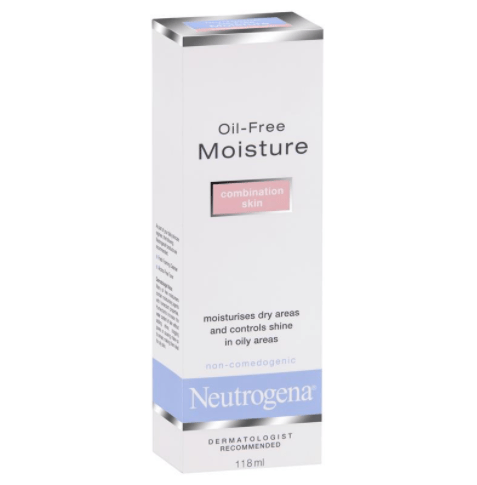 Another great everyday moisturiser. This one has a matte finish, which is especially great for oily or combination skin.
This 2 per cent retinol product can similarly help unclog pores, remove dead skin cells and promote skin cell turnover. You may experience some redness or peeling, so use every second or even third night, and never on the same night as a chemical exfoliant. If you have sensitive skin, absolutely do a patch test before incorporating into your routine.
Bioderma's Micellar Water is that product that we'd elbow others out the way for when it goes on sale, because it's that trusted. Using this to remove your makeup is a great way to prep the skin for other specific acne or pimple products. It also binds to and removes sebum, which can clog your pores.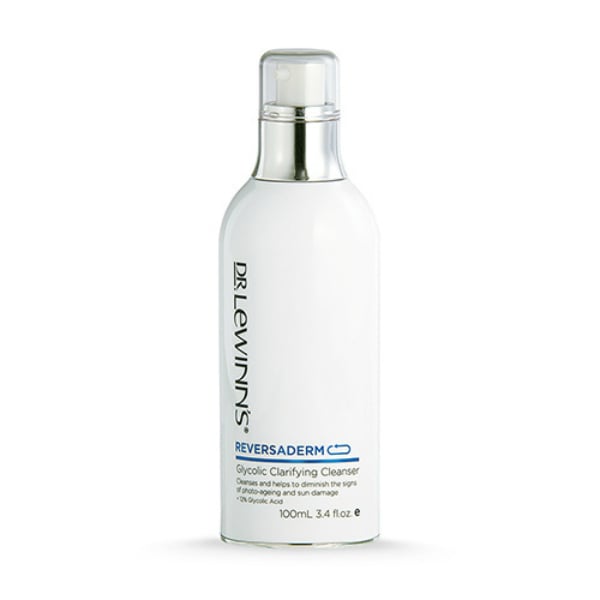 This cleanser is great for effectively clearing all the crap out of your skin by breaking down the dead skin cells that can cause blockages in your pores.
Above all else, please go and seek help if pimples or acne are getting you down. Know you're not alone - everyone gets pimples in some shape or form, but a dermatologist or skin specialist can help you identify exactly what's causing yours and how to manage them.
Looking after your skin is self care. Yes, self care in the form of seeing a specialist or having professional treatments can sometimes be expensive, but it's not selfish. Especially if it makes you feel good about yourself.
Have you suffered from acne or pimples? What things do you find works for you?