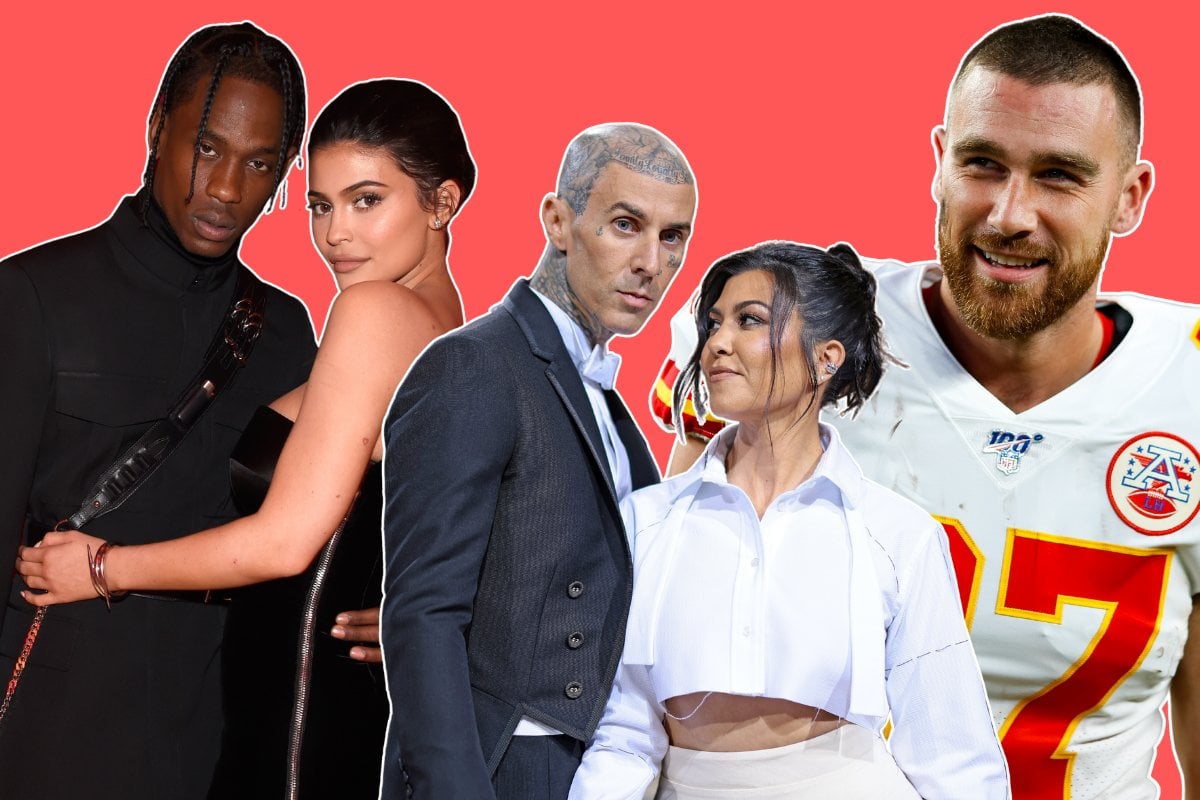 I don't think I've ever met anyone called Travis.
According to rogue data I found on a less-than-reputable naming site, 100 Australian babies were named Travis in the year 1990. A quick, also less-than-reputable survey of my colleagues in the Mamamia office reveals that none of us have met any of them.
Travis' seem to either not exist in the real world or keep a very low profile. Or maybe they're all just American.
Nameberry, a more reputable authority on all things... names, I think, lists Travis as most popular in the United States, and considers it to have a vibe similar to other 'football player in a high school coming-of-age movie' monikers, such as Dustin, Jason and Troy.
That just feels right.
And right now, Travis' are pop culture's... well, not-quite main characters. They're crucial to the plot, but not the true protagonists. The Travis' are the most important supporting characters.
And it must be a lot for them.
First, we have Mr Kourtney Kardashian. Travis Barker and his PDA have been important pop culture characters for a couple of years now, as all Kardashian-Jenner spouses become.
He and Kourtney have given us a lot of truly wild red carpet moments, Instagram carousels and uh, tongue footage, since they hard launched their relationship in early 2021. Most recently, his wedding was the catalyst for one of the biggest, most dramatic Kardashian storylines in a while: the (120th documented) Kourt v. Kim feud.