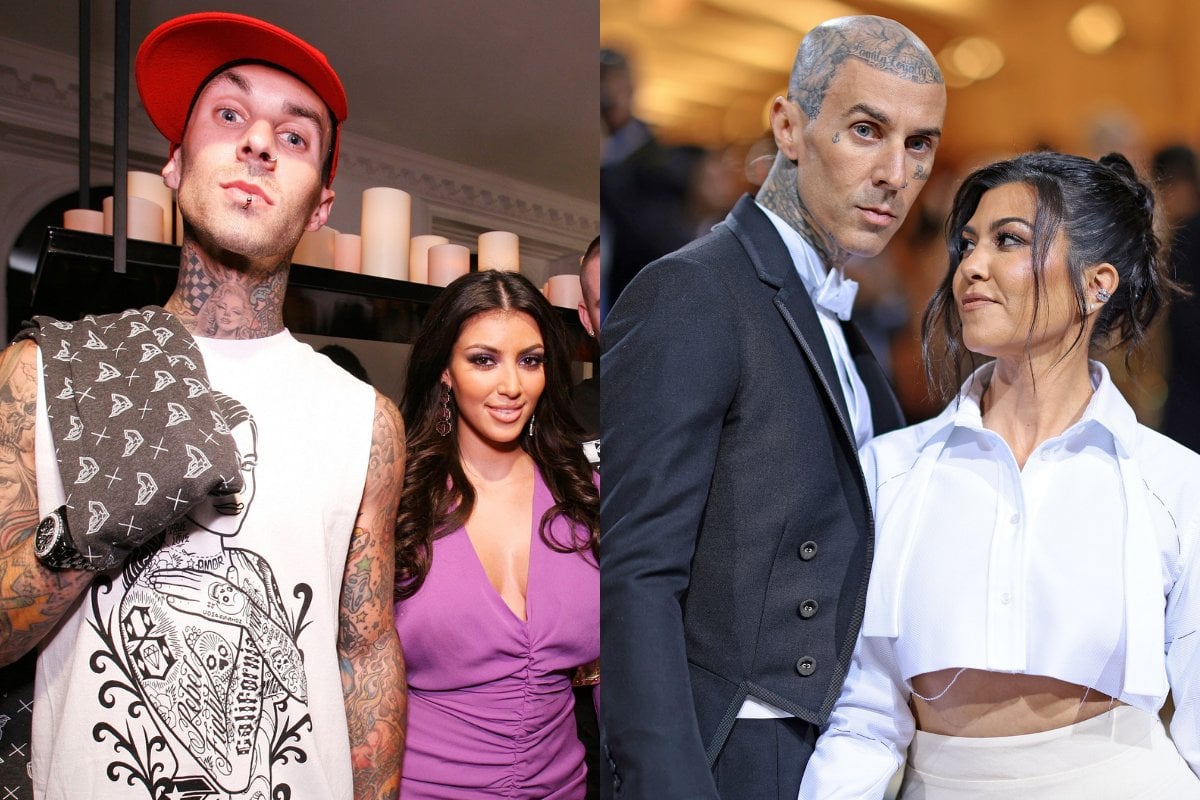 Well, this is awkward.
Kourtney and Kim Kardashian are fighting (again), with their feud becoming a focal point of The Kardashians season four's opening episode.
In it, the pair had a very heated phone call, in which Kim said her family have a group chat called 'Not Kourtney' to talk about her and Kourtney called Kim a narcissist and a "f**king witch" and said she "f**king hated" her.
The whole mess started because Kim agreed to do a collection with Dolce & Gabbana, the designer that Kourtney partnered with for her wedding, only six months after that event. Kourtney accused Kim of stealing ideas from her wedding, and also said Kim couldn't be happy for her at her wedding to Travis Barker because she "cannot stand someone else being the centre of attention".
But there's another theory going around about why Kourtney is so at odds with her younger sister, and to be honestly, it's pretty compelling.
Kourtney's husband Travis Barker used to have a thing for *Kim*, and had no problem making it known.
In his 2015 memoir, Can I Say: Living Large, Cheating Death, and Drums, Drums, Drums, Travis said Kim was "f**king hot" and "eye candy" and that while he and wife Shanna Moakler were "having some time off", they connected.
This would've been in the mid-2000s, as Travis said he'd just moved to Calabasas and Kim was working as Paris Hilton's closet organiser at the time. She even asked him for advice on doing a reality TV show (honestly, hilarious to imagine now). Keeping Up With The Kardashians began in 2007.