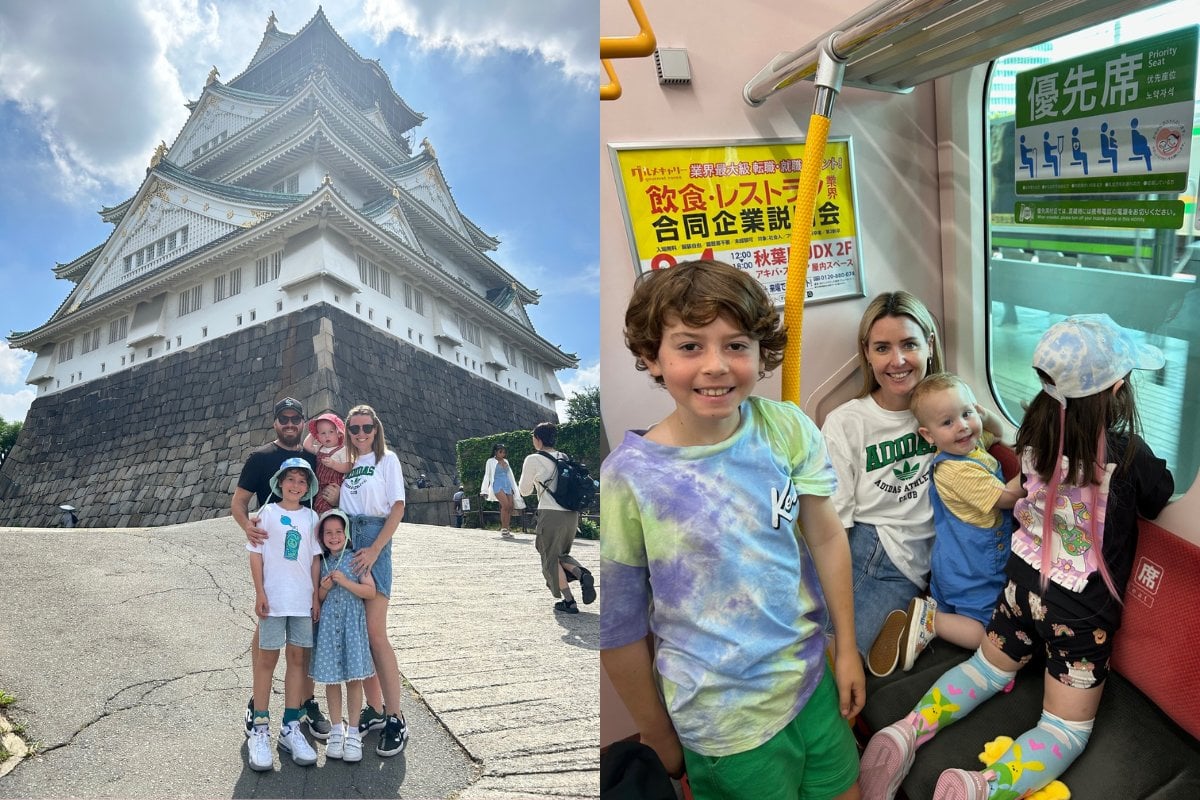 My husband and I just returned from two weeks in Japan with our three children aged nine, six and almost two years old. Though we travelled a lot when we were in our 20s, this was the first time we'd been overseas since having kids.
Needless to say, we didn't know what to expect, and I'd be lying if I said I wasn't nervous about a lot of stress, tantrums and sleepless nights.
What we experienced however, couldn't have been further from that. In fact, it was actually the best two weeks of our lives.
Watch: Mamamia's hot tips for your next vacation. Post continues after video.
Like any big trip overseas with kids it required a great deal of research and planning, which was made a lot easier by joining Japan travel Facebook groups. Which is my first tip to anyone travelling to Japan - find a group so that you can ask real people about their experiences!
I am also a celiac which was really tricky as gluten is in pretty much everything in Japan. I'm not exaggerating when I say that I literally would not have been able to eat if it wasn't for the helpful celiac Japan travel group that I found!