Last night, Tracey Jewel delivered the most blistering reality TV breakup we've ever seen.
But it wasn't the only talking point about the Married At First Sight contestant from the episode.
You see, viewers spotted a, well, interesting interior decorating feature in her room.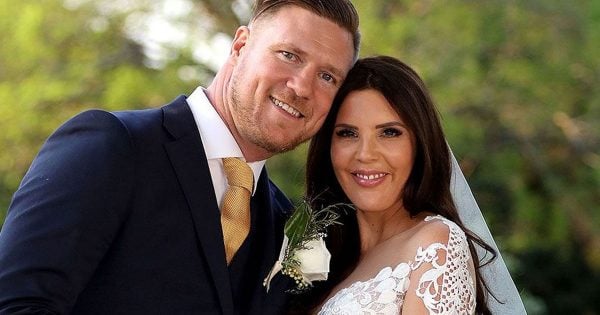 On her bedside table, as you'd expect, were a few framed photos.
One was a wedding day snap of her and he-who-shan't-be-named. Alright, yes we mean Dean.
But to put things in perspective - quite literally - was another photo that absolutely dwarfed the other.
It wasn't a family picture. Or a selfie. Or a blown up picture of Chris Hemsworth's abs.
No, this giant picture gave us an insight into Tracey's true religion.
I'm all about the fact Tracey's wedding photo is dwarfed by a giant signed portrait of Oprah that sits next to her bed #MAFS pic.twitter.com/Yf6ded9PIp

— Vanessa Lawrence (@nesslawrence) March 18, 2018