As if we needed another reason to love Oprah Winfrey, she's only gone and given us one.
Appearing on The Late Late Show with James Corden to promote her latest film A Wrinkle In Time, the 64-year-old shared how serious she takes her baths.
"Bathing is my hobby," she said.
"I do have a hand carved tub, carved out of marble and onyx."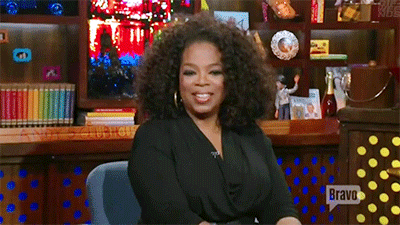 But that, and the fact that it can fit "a couple of people in there" is not even the best part.
You know how often you can struggle to get comfy in the bath? You either keep slipping down or your knees are practically in your face. Not Oprah's.
No, Oprah's tub was carved to the shape of her body.
That's one way to ensure you don't have to share it.
"I told you bathing is my hobby... I take it very seriously," she said.
"They do a model, they create a cast that you lie in," she explained.
GOALS. GOALS. GOALS.
And here we were thinking we were fancy with our loofah and bath bombs.
According to writer Jonathon Van Meter, Oprah has had her fancy bath since at least 1998, when he saw it during a profile he was writing of her.
Revisiting her last year for an article in Vogue, Oprah told him that baths have a particularly special meaning for her.
As a young girl growing up in Mississippi, the media legend said her whole family would share a tub.
From Oprah's kick arse speech to the new TV show you have to watch immediately, The Binge rounds up all the best moments from the Golden Globes. Post continues after audio.

"And when I would go back home, after having been in hotels and seeing that there are nicer tubs in the world, and there's that little tub with a ring around it, where Comet could no longer clean the ring around the tub—and it was my job to clean it—because it has been permatized, I vowed if I ever got my own place, I was going to get myself a good tub!" she said.