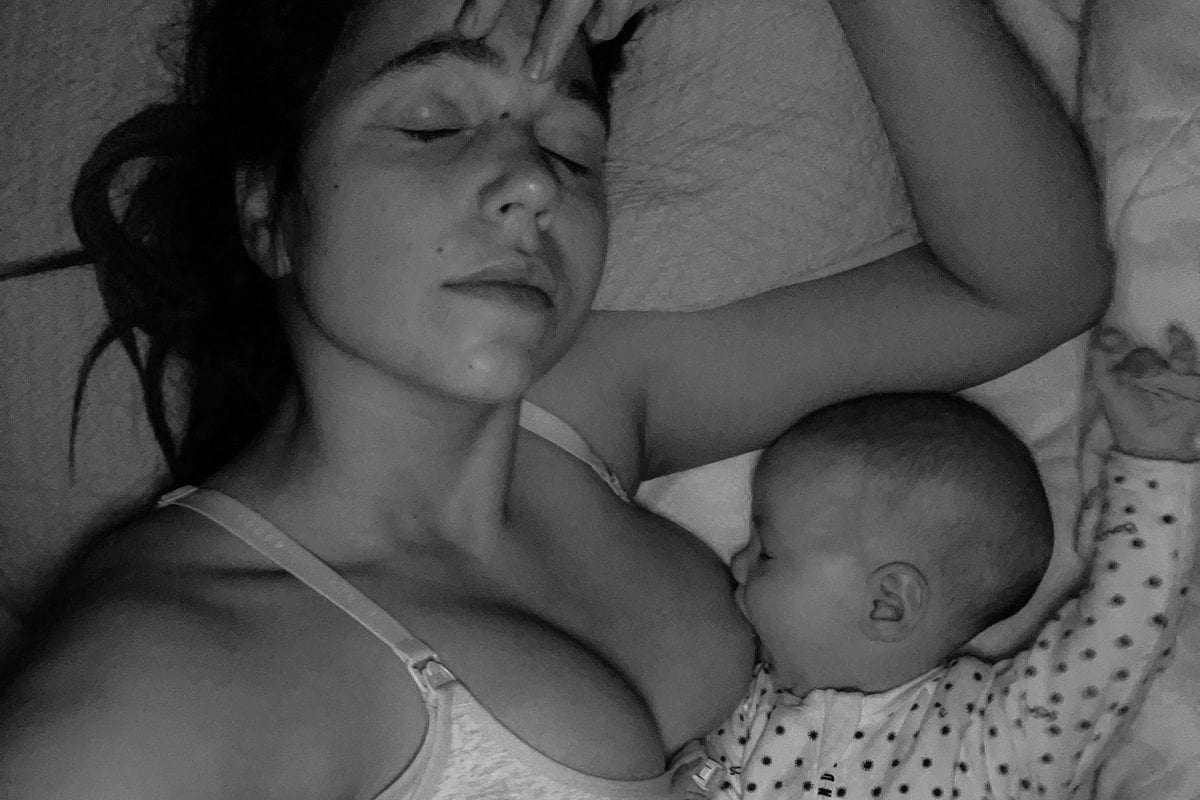 Maggie Amanda, 'The Peninsula Mumma', wants to help other mums feel less ashamed when things don't turn out as expected. 
Known for her insightful and raw content about motherhood, the mum of two has passionately shared her everyday experiences of postpartum life since her son was born four years ago. 
When her daughter recently turned one and Maggie celebrated 12 months of breastfeeding, she wrote about how reaching this milestone felt more complex than it might appear.
Watch: Parenting 101 advice, because sometimes parenting is just hard. Post continues below.
"Before my son was born, I felt like there were two options for breastfeeding," Maggie tells Mamamia.
"One option is that there would be extreme complications, meaning you could not breastfeed at all. And the other option was that every time you breastfed your child, you experienced an intense love while wearing a white flowing dress and having visions of butterflies.
"I didn't get either of those experiences."
Maggie explains that while she did not experience latching or supply issues, she also didn't love breastfeeding like she imagined she might.
"I didn't feel any connection. I didn't love it and that confused me. I didn't really want to talk about it because who wants to hear from a woman who finds breastfeeding relatively easy but still doesn't like it? 
"I felt really guilty for not loving it enough. And that's still something I struggle with."
Maggie suffered from postpartum anxiety and one symptom was that she hated feeding her babies in public.
"I was just so anxious about any looks that I would get. And although people would say, 'It's normal', when you're already hyper aware about what you're doing and you're in a low mood, it just takes one look to break you."