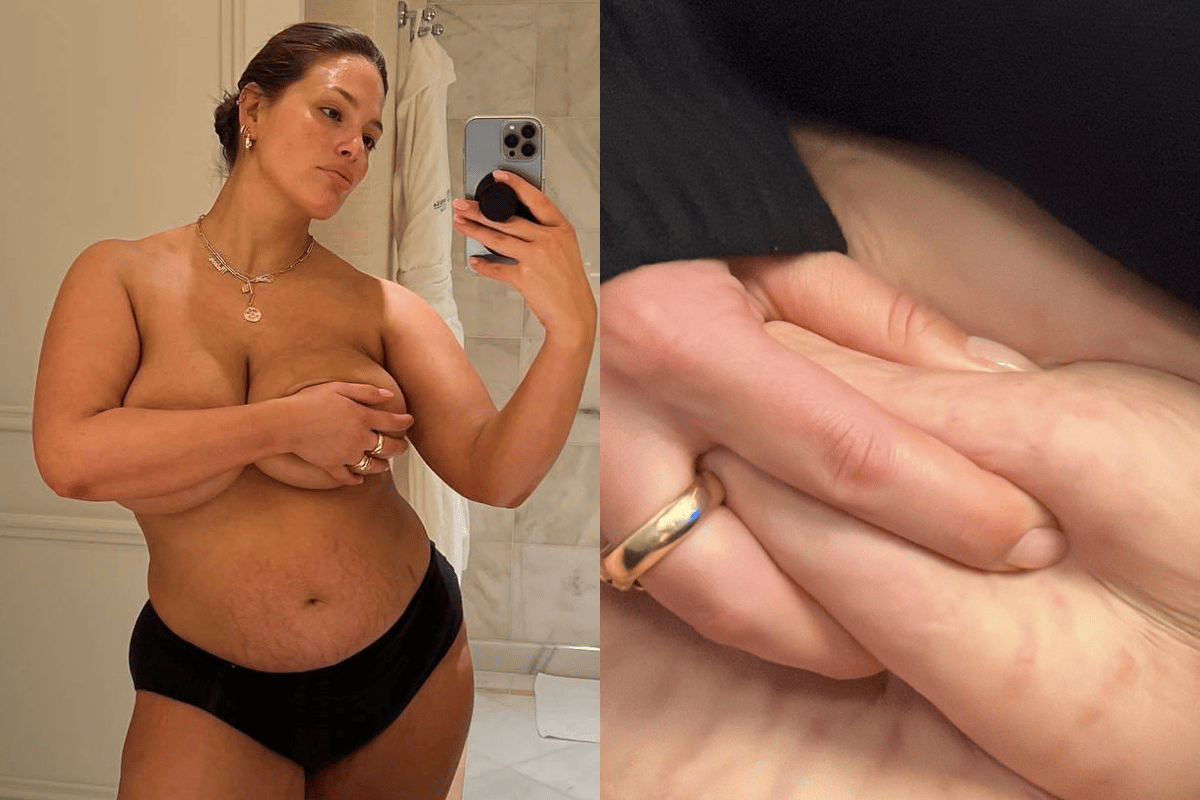 This post deals with postpartum depression and could be triggering for some readers.
New mums often experience complex feelings about their postpartum bodies, which is why Ashley Graham is being celebrated this week for thanking her tummy in a series of unfiltered photos on Instagram.
The model mum of three-month-old twins Malachi and Roman, and two-year-old Isaac, wrote in a short post to her 17.7 million followers, "Hi, new tummy. We've been through a lot. Thank you." 
The comments from her celebrity friends and fans applauded her unfiltered and honest approach to her postpartum journey.
"Thank you for this because I'm two months postpartum and seeing how beautiful you look is really empowering for those of us struggling with the way we look," one woman wrote in the comments. 
"Thank you for posting the real you. This makes people going through this feel like they are not alone," another wrote.
In January 2020, Ashley spoke about the "BS" expectations of postpartum motherhood.
"Everybody told me if you breastfeed, the weight falls off," Ashley said in an interview with Parents. "Well, that was BS. And I'm still working on like 20 pounds.
"When I say working on, I just kind of look at it every day like, 'Hello, new body,'" she corrected herself. "And that's just kind of how I go on with it."