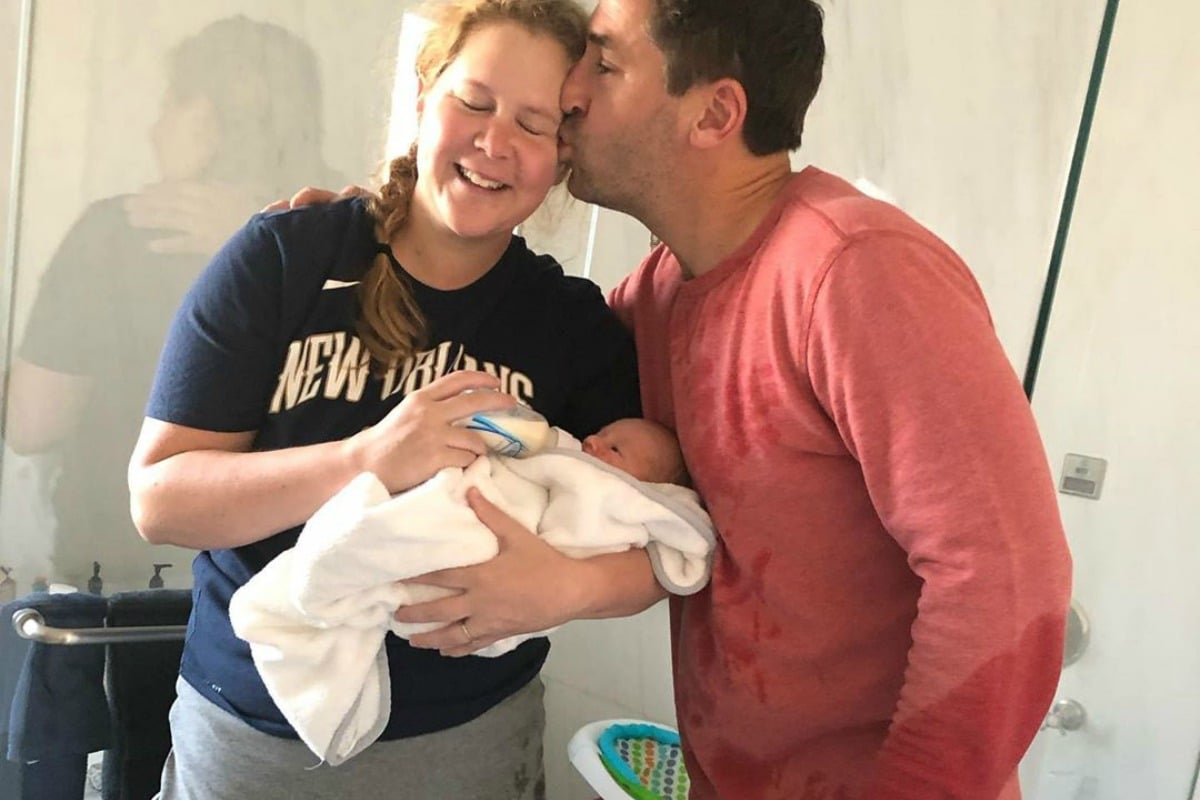 For many mothers, success or difficulty with breastfeeding is an emotive subject.
Take Amy Schumer, who last week told listeners of the Informed Pregnancy podcast about her struggles with breastfeeding and why she switched to formula. That is, for her own mental health.
"Some people absolutely love it (breastfeeding), and I'm so happy for them, but it was bumming me out," the comedian revealed.
"Once it occurred to me that I could stop, I was like, 'I'm going to stop.' You matter. It's going to better for your baby that you're OK," she said.
Like Amy, many women feel the pressure to breastfeed and often experience guilt when it doesn't come easily, or last 'long enough'.
On the other hand, many mothers feel emotionally devastated when their breastfeeding journey ends.
We spoke to eight women about their unique breastfeeding experiences, and what it felt like when they stopped.
At Mamamia we believe fed is best. For the purposes of this story, the below accounts are from women who chose to breastfeed their babies.
Watch: What breastfeeding is like around the world. Post continues below.
Stacey fed for 3 weeks, and 3 days.
I breastfed my first for three weeks and my second for three days!
I had problems with getting a supply due to my babies not latching properly. It was not a good experience for me, I found it all stressful, confronting and uncomfortable.
When I didn't have a baby trying to feed, I was attached to a pump trying to increase demand which just made me feel horrible, like a cow.
The day we swapped to formula we were a much more settled and content household. Both babies were happier and I felt a little more like myself each day and less like a failure.
Heather fed for 20 months.
I stopped regularly breastfeeding my daughter at 20 months old.
One evening a month ago I asked her if she wanted some boob before bed and she ignored me and kept playing so I took my chance and stopped then.
I felt ready to stop as she's been a toothy feeder(!) and I haven't felt overly emotional about it but with the hormone change, I've been crying about a lot of other things.