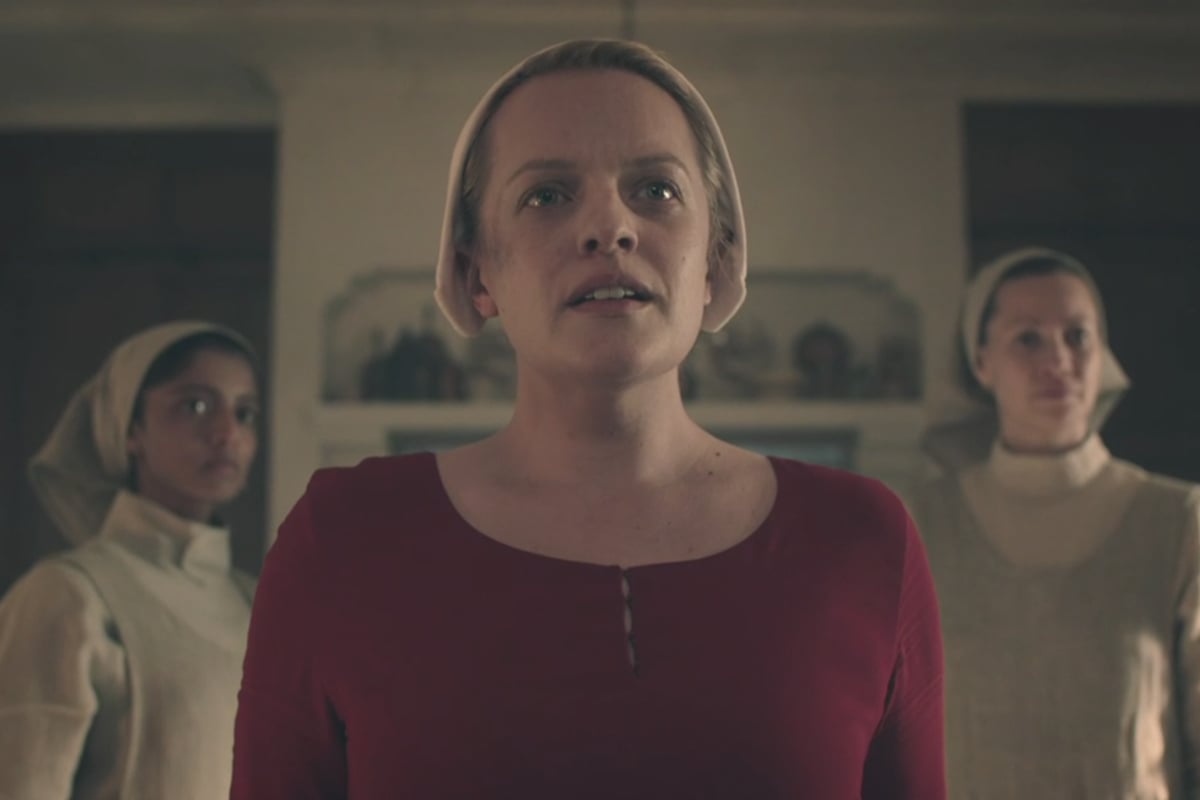 Warning: This article contains MANY spoilers for The Handmaid's Tale season three, including for the upcoming season finale. If you're not caught up yet, or want to watch the final without knowing any spoilers, bookmark us and come back once you're ready to properly debrief. Ready? Let's go!
Like a Martha smuggling a stolen child across Boston to the Lawrence house, we are REALLY BLOODY NERVOUS.
We've even been stress-baking muffins (or at least thinking about stress-baking muffins) because muffins mean yes, and YES we're about to watch the The Handmaid's Tale season three finale and YES those children better make it to Canada.
Here's the trailer for the season finale and… Oh my god it's going to be good. Post continues below video.
If you've also been stressed, look, we have news. It may or may not bring you comfort, but at least you'll be able to stop anxiously tapping your fingers in anticipation for approximately two minutes.
After gathering information from the interwebs, we've put together a list of things you can expect from The Handmaid's Tale season 3, episode 13, Mayday.
This is your final warning: If you don't want to know any spoilers for the upcoming finale, turn back now.
******
*****
****
***
**
*
Before you read about the final, Mamamia recaps The Handmaid's Tale season 3, episode 12, Sacrifice. Post continues below audio.
Is everyone who doesn't want to see spoilers gone?
Okay, let's do this.
Commander Lawrence will have second thoughts.
I mean, sure, his wife just died and he's risking his life by doing this but SERIOUSLY DUDE COME ON.
"I'm pulling the plug," he tells June in the trailer, but nothing is going to stop her at this point.