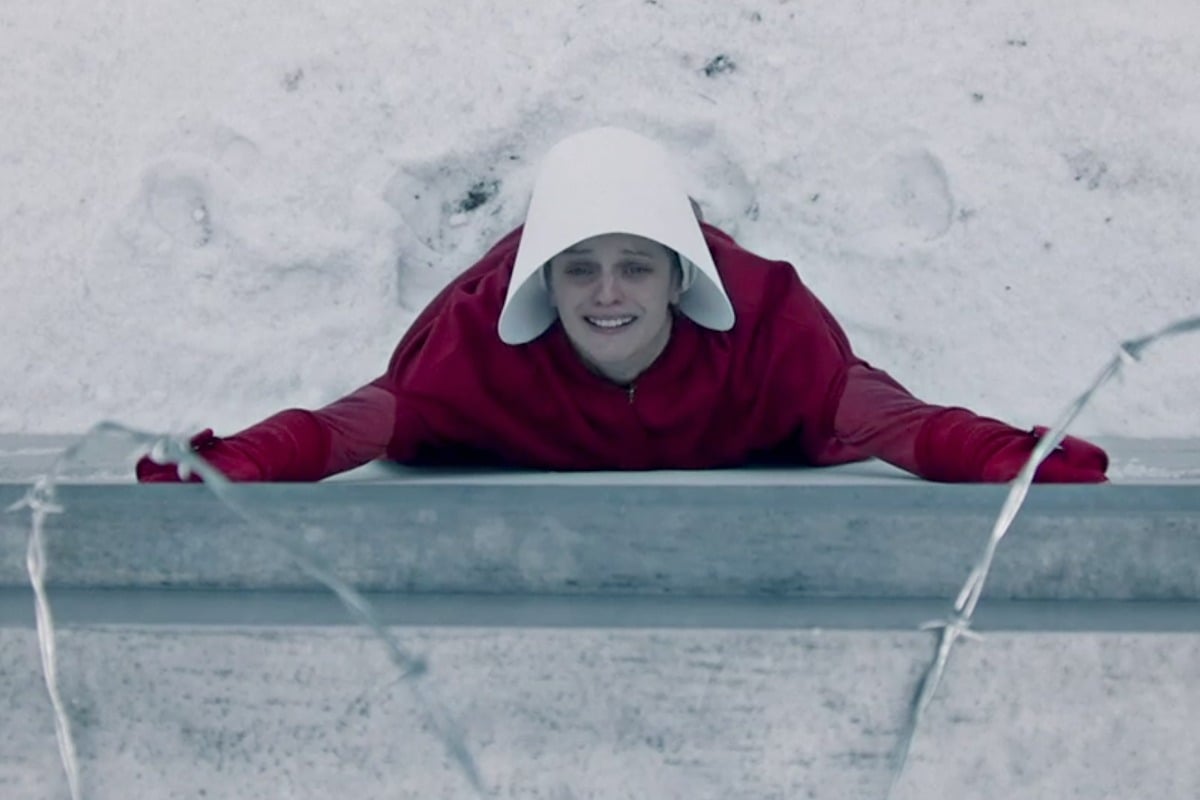 Warning: This article contains MANY spoilers for The Handmaid's Tale season three, episode seven, Under His Eye. If you're not caught up yet, bookmark us and come back once you're ready to properly debrief. Ready? Let's go!
The Handmaid's Tale season three started off with a focus on the resistance. There was a sense of rebellion and real hope that June was going to destroy Gilead from the inside out.
We knew there was the network of Marthas, who ran their resistance out of Commander Lawrence's house. We knew they had successfully gotten Emily and Nichole out of Gilead. We felt like something big was coming.
Mamamia recaps The Handmaid's Tale season 3, episode 7. Post continues below audio.
But after episode seven, it sort of seems like the writers have… forgotten about that.
Instead, the episode was focused on June putting more people in danger during her unrelenting quest to be near Hannah and uh, some weird dance moves from Fred and Serena.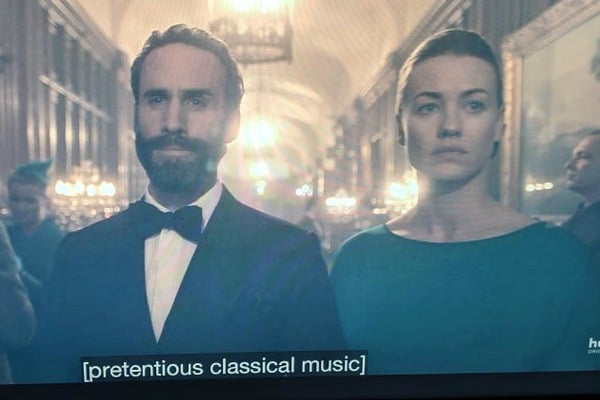 In short: Not a lot happened (except confirmation that Ofmathew is the worst).
But hey! Next week's promo shows that we're finally getting that Aunt Lydia flashback we've been waiting for since forever, so that's definitely worth sticking around for.
If you dozed off, or couldn't get that weird vision of the Waterfords... dancing... out of your head, here's what you may have missed from The Handmaid's Tale season 3 episode 7, Under His Eye.
The details inside the "unrestored" house.
Serena and Olivia Winslow's visit to an "unrestored" house in D.C is really... icky. Maybe that's down to Serena's obvious unease as she wanders through, or it's Olivia's casual, unaffected comments about the house, its former occupants ("Who used to live here?" Serena asks, "I don't know," Olivia replies, "Baptists, I think.") and the bunk beds that are already inside the house, that she suggests are ready and waiting for the Waterford's future stolen brood, just like hers.