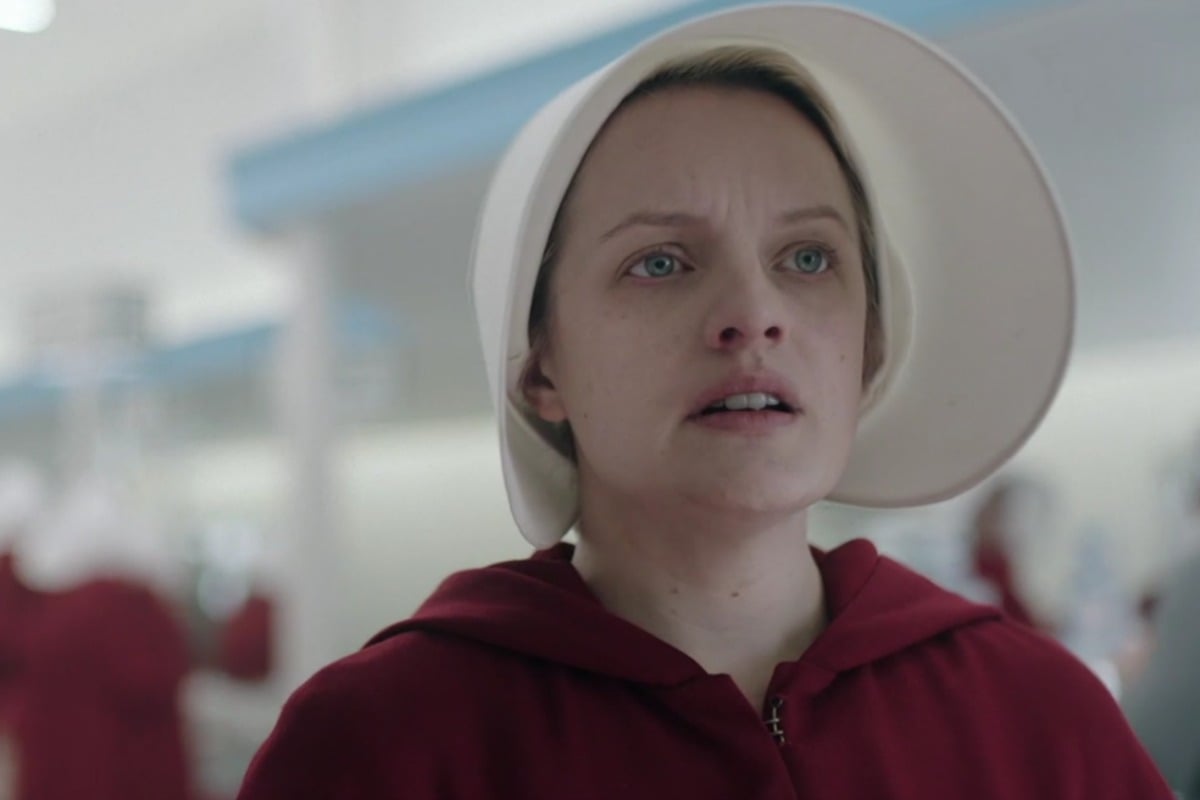 Warning: This post contains a LOT of spoilers for The Handmaid's Tale season 3, episode 5. If you're not caught up on the latest episode, bookmark us and come back once you're ready to properly debrief. Ready? Let's go!
This season of The Handmaid's Tale had so far been… lighter. With the Marthas resistance network, Emily and Nichole's successful escape and June's (very dangerous) 'friendship' with Serena, we were seeing less of the real atrocities of Gilead and more of the hope that one day it could end.
Then came the end of episode five, where June's powerlessness as a handmaid came crashing back down on us. If you were too busy crying over Luke's reaction to the tape June left him, or couldn't stop wondering what the heck is up with Commander Lawrence's wife, here's some things you may have missed in The Handmaid's Tale Season 3, episode 5 'Unknown caller'.
Mamamia recaps The Handmaid's Tale season 3, episode 5, Unknown Caller. Post continues below audio:
That won't be the last we see of the American diplomat in Canada.
We'd all but forgotten the first major look we got at Canada, when the Waterford's made a "short trip for work" during Season 2. The entire purpose of bringing Serena along was to show the Canadians women in Gilead were not oppressed… Which Serena knew was bullsh*t, but she also knew she had no choice.
When she was sitting at the hotel bar alone, she met an American diplomat who offered her the chance to flee: She could be on a plane to Hawaii in an hour. She said no, of course, but we bet she was imagining drinking cocktails on the beach.
Fast forward to Season 3 and Serena touched down in Canada again, this time to visit Nichole, and she was greeted off the plane by that same diplomat.
As she prepared to leave, he told her his offer still stands: "Treason and coconuts." She turned him down again but did take a phone with a direct line to him… Oh. Expect that to ring this season.
Where are Gilead's passenger planes?