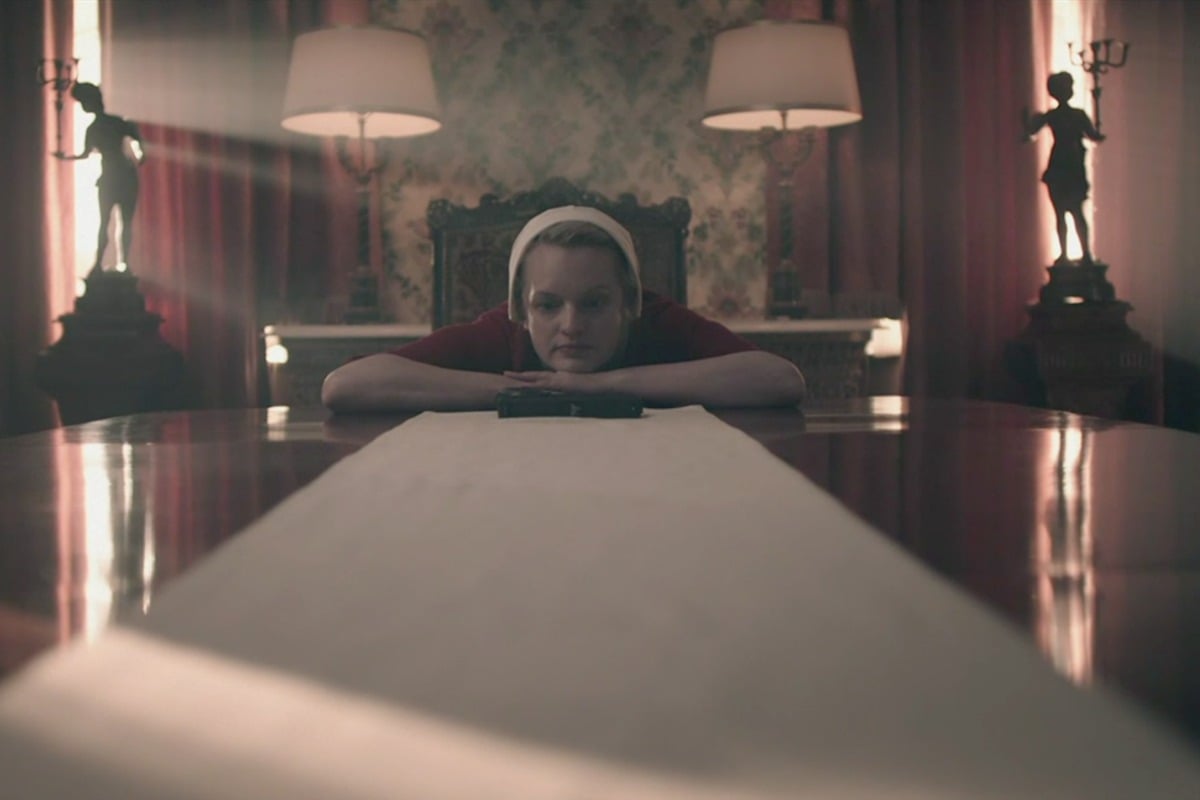 Warning: This article contains MANY spoilers for The Handmaid's Tale season 3, episode 13, Mayday (and the rest of the season!) If you're not caught up yet, bookmark us and come back once you're ready to properly debrief. Ready? Let's go!
I… am… not okay.
My eyes are red and puffy and… wet. Very wet.
Elisabeth Moss goes behind the episode. Post continues below video.
Was it possible to watch the scene of the children getting off the plane in Canada – of young Kiki/Rebecca reuniting with her father, of Luke desperately hoping to see Hannah, and of Rita's tight hug and admission that June did this – without crying? I really don't think so.
(I still have absolutely no clue why Moira, Luke and Emily would all be present for the arrival of a plane from Gilead, but ¯\_(ツ)_/¯).