Prepare your couches. For self-described "couch-potato" Angie Kent is Australia's new bachelorette, and goodness, we are so ready to waste another 83 hours of our lives.
Osher is right now blow-drying his hair, and a new round of men allegedly looking for love are trying to think of what absurd thing they can do to leave a memorable impression on Angie.
It's an exciting time of year.
Here's everything we know about the new season.
Angie Kent, The Bachelorette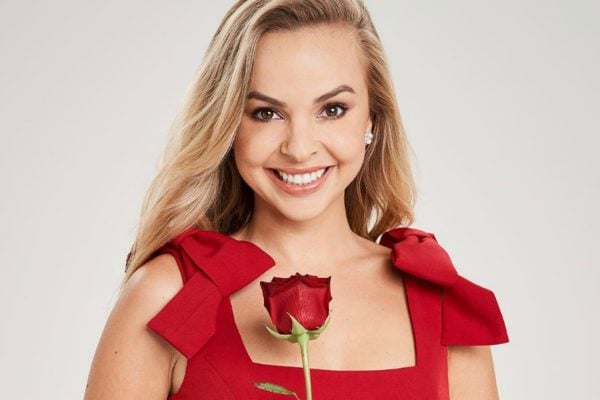 This year's bachelorette choice of Angie Kent continues the theme of local celebrities trying to find love on the reality TV show.
Angie was first introduced to Australian audiences on Gogglebox before also being a contestant on I'm A Celebrity… Get Me Out Of Here! earlier this year.
Angie shared with a NSW radio station in April 2019 that she's been single since she was 21 years old because she "wanted to do everything myself".
"I wanted to travel, I wanted a career, I wanted to be with my friends. And now I feel like I've ticked a lot of boxes, and I'm ready to get amongst it."
Now, she'll have over 20 men vying fo her heart. Talk about going from zero to a 100. We love it.
Angie's brother goes undercover
On Thursday night, the first Bachelorette contestant was introduced in a promo: Angie's little brother, Bradley.
"It's very different to anything that's happened before…," Angie says as a suitor walks towards her on the red carpet.
"I am Angie's brother. I'm going into the mansion undercover," Brad confirms to the camera.