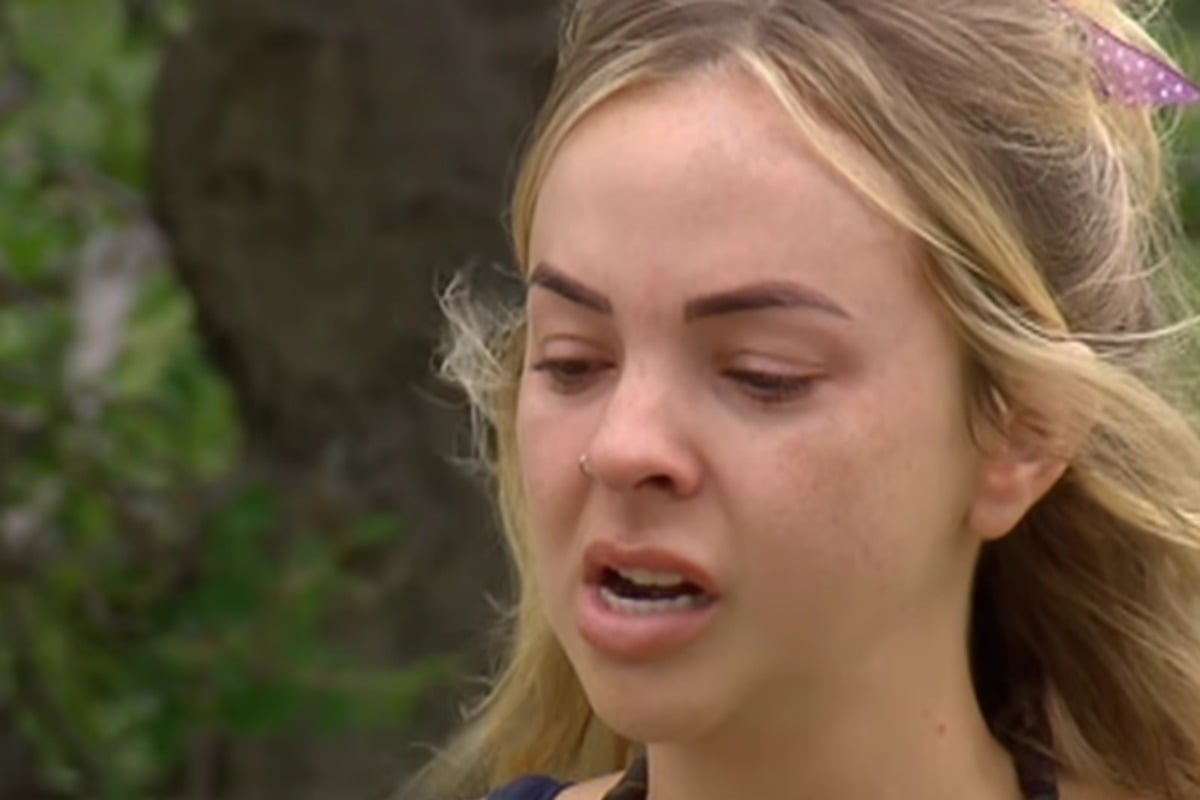 Content warning: This post mentions themes of eating disorders and mental health some readers may find triggering. Please call the Butterfly Foundation on 1800 33 4673 or Lifeline on 13 11 14 if you or someone you know needs assistance.
When Yvie Jones refused to be weighed on Sunday night's episode of I'm a Celebrity… Get Me Out of Here, her former Gogglebox co-star averted her eyes as tears started to run down her face.
"I've had an eating disorder most of my life," Yvie said. "I grew up in a house where I was told one of the worst things to be was overweight."
"I wish we lived in a different world…" she continued, "…where what we looked like doesn't matter."
"I feel like we've all been doing so well, and now we're going to celebrate how much weight we've lost and how that's something to be proud of. I don't think it is something to be proud of," she said.
It was a moment that struck a chord with viewers all over Australia, as well as several of Yvie's camp mates.
Now, Mamamia can exclusively share that on tonight's episode of I'm a Celebrity, Yvie's long time friend Angie Kent opens up about her own experience with bulimia.
Watch a clip of their conversation below. Post continues after video. 
In a conversation with Richard Reid, Angie recalled a time when she had a "dreadful eating disorder".