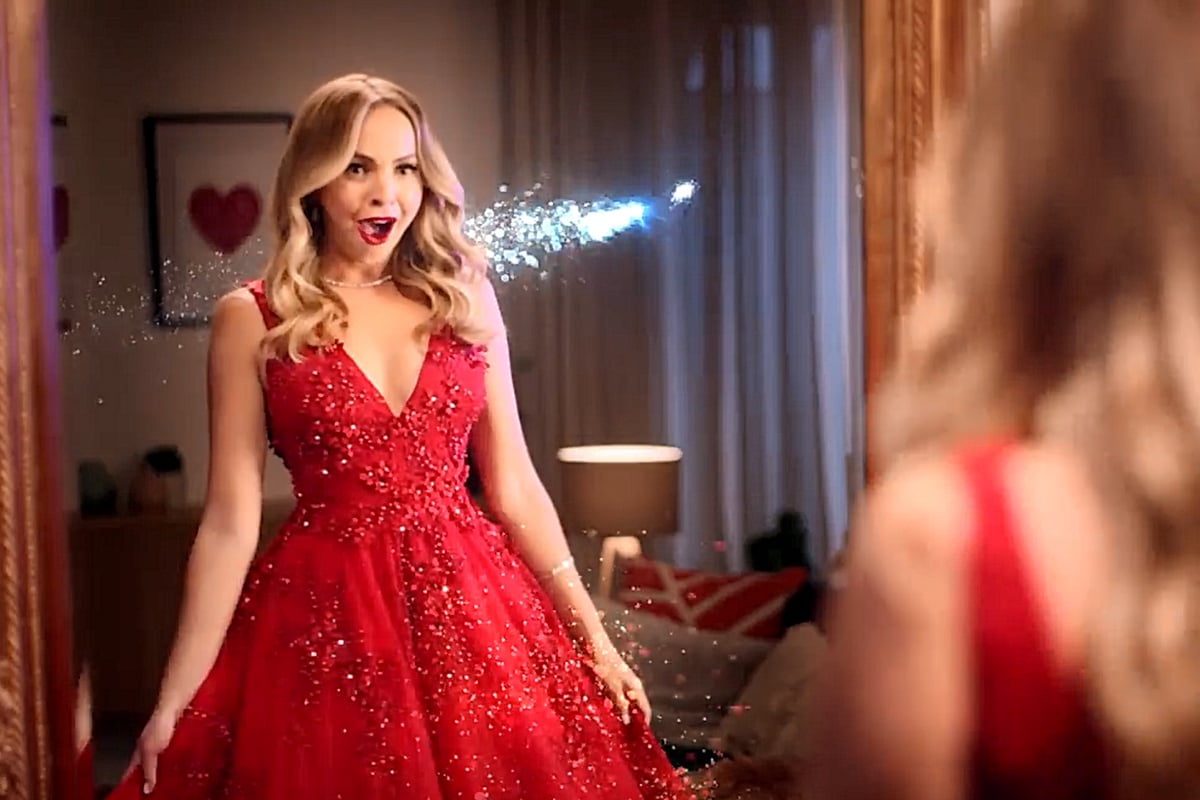 The Bachelorette 2019 is coming soon. We know this because The Bachelor has reached that point in the script season when a favourite is eliminated in order to boost finale ratings (c'mon, you know you'll hate-watch; you do it every year). We also know this because Channel 10 has released a trailer, which says… well, that it's coming soon.
We're excited, sure. The casting of former Googlebox star, Angie Kent, is the most refreshing thing to happen to the franchise since Osher paired Hawaiian shirts with chinos on Bachelor in Paradise.
Watch the full Bachelorette trailer below. Post continues. 
But speaking of Osher… a warning: there's a disappointing lack of him in this promo. By which we mean there is none. Not even earnest voice-over about true love or roses or something.
Anyway, that glaring oversight is almost made up for by the fact that Angie's Gogglebox sidekick, Yvie Jones makes a cameo as — wait for it — her fairy godmother.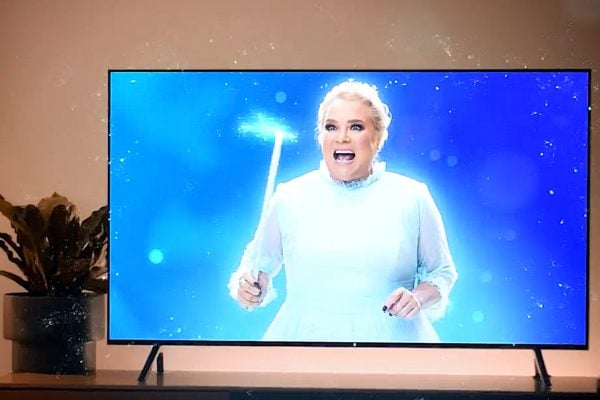 You know, because Angie's looking for her Prince Charming, etc. etc.
The not-at-all-trite metaphor begins with the scullery maid TV personality having what, in this writer's opinion, is the perfect evening. Alone, couch, a movie, a dog. But the couple pashing on the telly remind her that she would like some company. "Buddy, where's my man at?" she says, to the dog, who is presumably playing the role of the friendly mouse/bird.