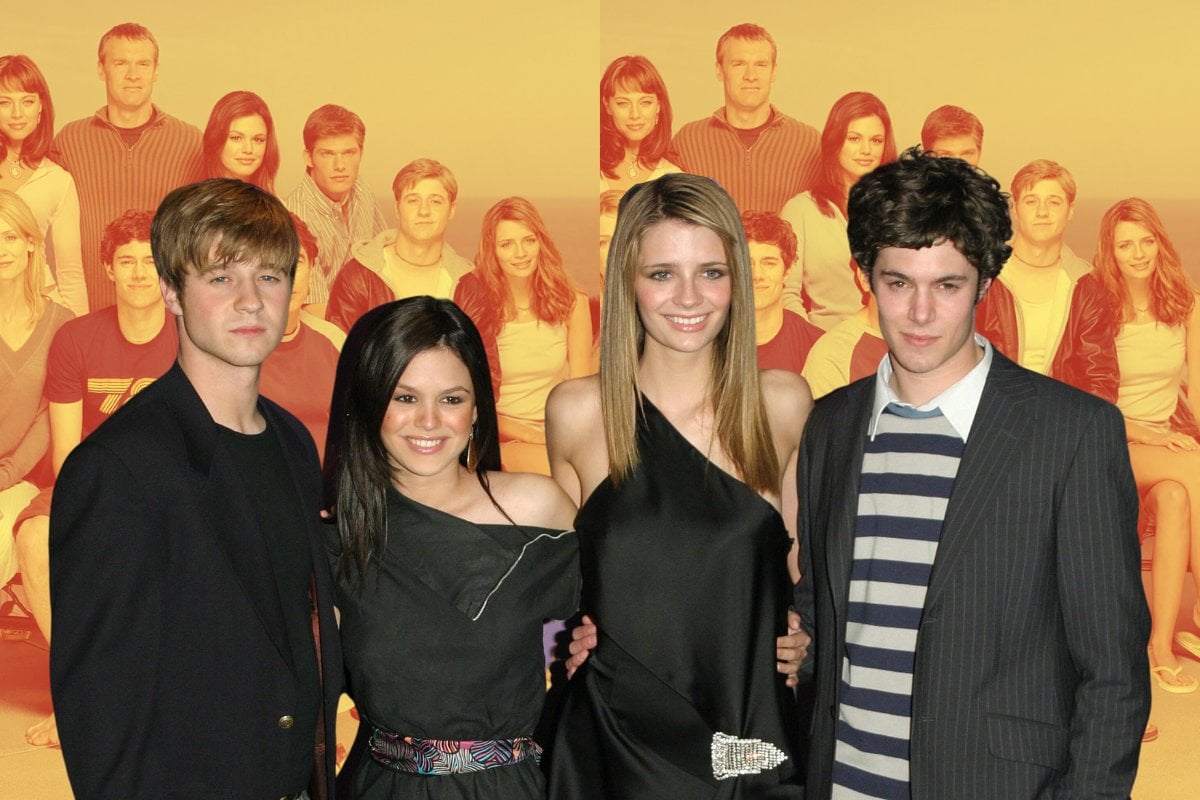 Welcome to The O.C. bitch! If you haven't noticed, we're in the midst of Orange County fever right now.
The O.C. content is basically everywhere, as we celebrate the seminal '00s series that made its debut 20 years ago. The series revolved around the privileged lives of seaside American teens, and made household names of stars Mischa Barton, Adam Brody and Rachel Bilson.
From the quotable dialogue ('Chrismukkah!) to the iconic soundtrack ('California' by Phantom Planet), The O.C. was a cultural reset upon its 2003 debut. But the series also stirred up a bunch of drama between its young stars, and we've rounded up the most disturbing stories.
Mischa Barton and Rachel Bilson reportedly didn't get along.
They might have played besties Marissa and Summer on the series, but rumours of a rift between Mischa Barton and Rachel Bilson plagued the series.
In a 2004 interview with ELLE, Barton made a bizarre comment on Bilson's appearance that did little to quash rumours. "She's way more overtly sexual than I am," the actress said. "She is so petite and I'm so tall and lanky. I think I'd be scared of having her voluptuousness. I like being understatedly sexy."
Then in 2021, when asked what prompted her decision to leave the series at the end of season three, Mischa gave an interview with E! News that hinted that Rachel being cast as a series regular played a part.
"It had a lot to do with them adding Rachel in last minute as, after the first season, a series regular and evening out everybody's pay," she said.
Rachel responded to this comment on the Everything Iconic podcast. "That's misinformation," she replied. "Where is she going with this, and what is she trying to say? I would actually like to talk to her and find out what her experience was from her perspective, because I saw things a little differently."