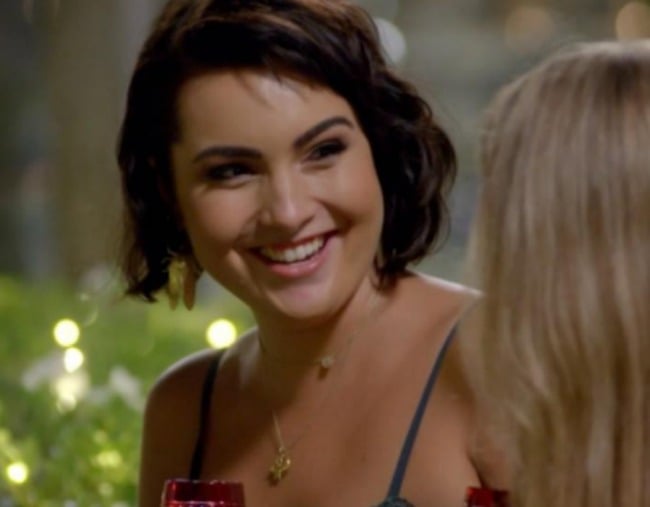 To keep up to date with The Honey Badger, AKA Nick Cummins, and all the best Bachelor 2018 news, cast and roses, check out our Bachelor hub. It's a blast.
The Bachelor's Cat Henesey-Smith – who's quickly emerged as one of this season's villains in the first three episodes of the show – has shared a cruel insult about Nick 'Honey Badger' Cummins ahead of tonight's episode.
The 24-year-old fashion designer from Bali told Confidential she thought the former Australian rugby player was a "prawn".
"I feel like it is more of a prawn situation," she told The Daily Telegraph's Jonathon Moran. "It is more of a good body but anything shoulder up is debatable."
Henesey-Smith admitted that she didn't like Cummins' curls, and while she said she never directly shared her opinion of Cummins' hair with him, she explained to the publication "I told him with my eyes".
Cool.
We unpack the funniest moments from the Honey Badger's latest week in the mansion on our Bach Chat podcast. Post continues after audio.

According to Urban Dictionary, the term 'prawn' is usually used to "describe a chik [sic] that has a mad body, but a bad face".
The online dictionary for slang words and pop culture phrases explains, "it comes from when you eat a prawn, you eat the body and throw away the head". How clever.