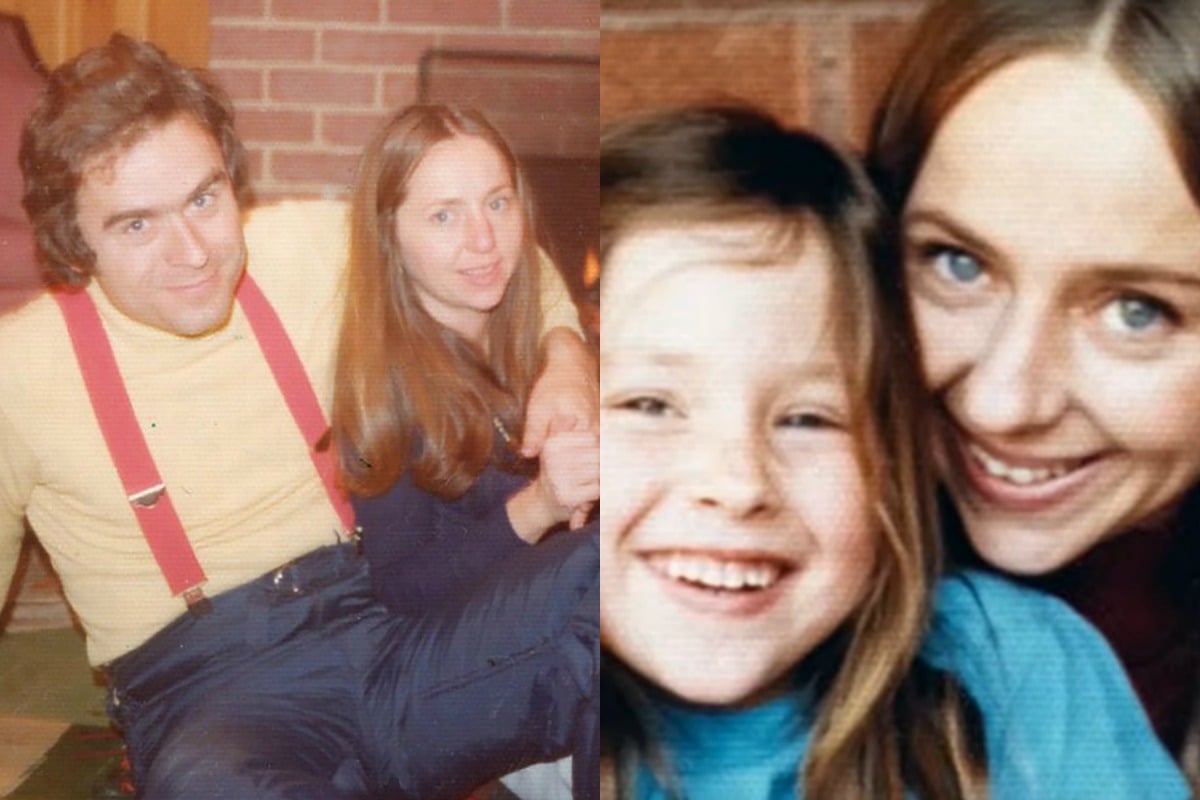 Content Warning: This post deals with sexual assault and might be triggering for some readers.

One night in 1969, Elizabeth Kloepfer was sitting in a Seattle bar when her friend Marylynne Chino noticed that a man had been staring at them.
"That guy has been staring at you all night," Marylynne told Elizabeth, who turned to look.
"I've never forgotten this," Marylynne later told KUTV. "I walked in, and across the room, I saw Ted for the first time. I will never forget the look on his face, it wasn't evil but he was staring, nursing a beer."
Elizabeth walked over to the man and struck up a conversation.
Unbeknownst to Elizabeth, the man was Ted Bundy.
Watch the official trailer for Amazon Prime's upcoming docuseries, Ted Bundy: Falling for a Killer, below. Post continues after video.
In the years that followed, Elizabeth and Bundy's lives became deeply entwined. In fact, within just weeks, Bundy had moved into Elizabeth's home, which she shared with her young daughter, Molly.
"There was this nice family unit of three," Joe Berlinger, who directed Netflix docuseries Conversations With a Killer: The Ted Bundy Tapes and Netflix movie Extremely Wicked, Shockingly Evil and Vile said.
"They were going sailing, going camping, going hiking, having birthday parties, but that male figure was Ted Bundy."
For the next seven years, Bundy helped raise Molly – right up until he was caught by police for his horrific crimes.
Where is Molly Kloepfer now?
Now, 30 years on from the execution of Ted Bundy for the murders of at least 30 people, little is know about Elizabeth Kloepfer and her daughter Molly.
While Elizabeth is known to use pseudonyms like Elizabeth Kendall and Meg Anders to protect her identity, her daughter's real name is not known.
In Elizabeth's memoir, The Phantom Prince: My Life With Ted Bundy, her daughter is referred to as "Tina" while she is referred to as "Molly" in Netflix's Extremely Wicked.
It's believed the pair try to maintain low profiles and avoid most conversations about their serial killer connection – and it's not hard to see why. Molly was just a child, aged between three and 10 years old, when she lived with Bundy and now, for the rest of her life, she will always be tied to him.