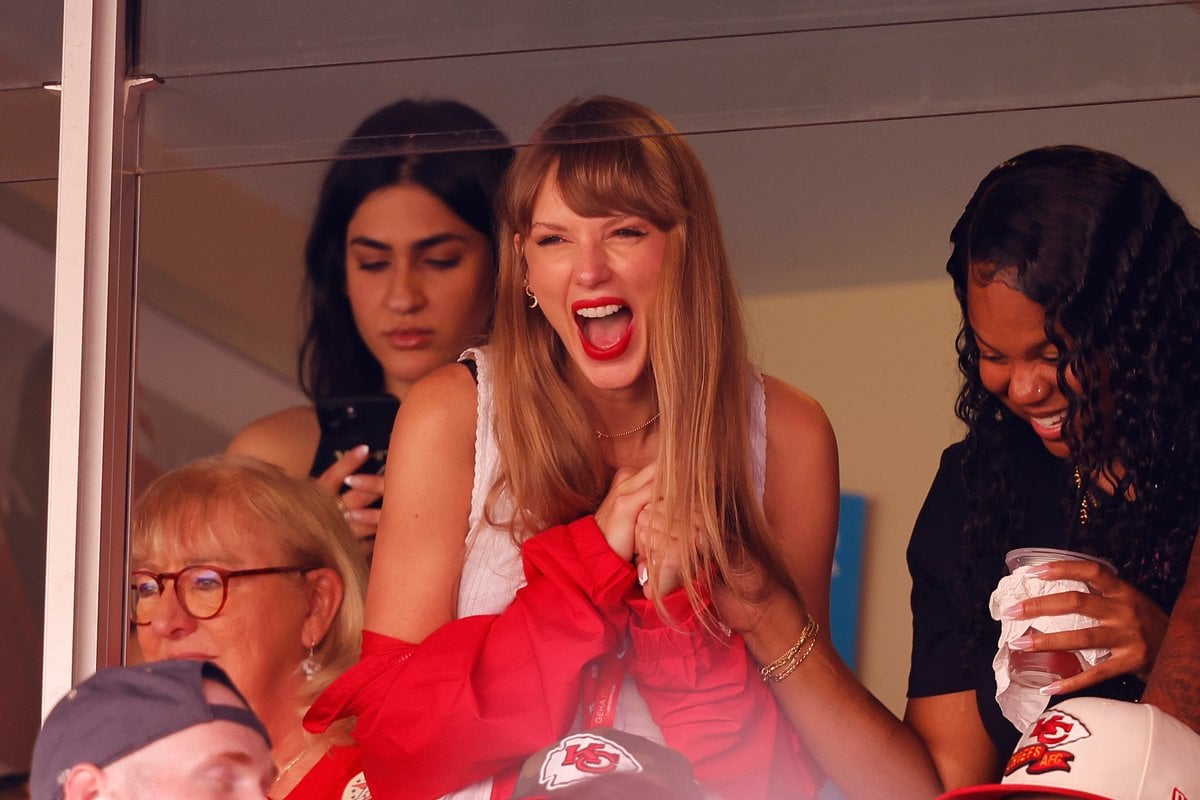 While everything from her hairstyle to collaborators to musical genres have gone through multiple different iterations, there has been one great constant throughout Taylor Swift's 17-year career: enthusiasm.
"The worst kind of person is someone who makes someone feel bad, dumb or stupid for being excited about something," she once said, in what to me is the greatest summation of her entire 'thing'.
From the early 'surprise face' criticism of her early award show appearances, to the many images of her being the only one in a crowd of peers to give a standing ovation, to the way she can rattle off 6000 breeds of cat in a 30-second period. Her M.O, besides never releasing a song without a killer bridge, is to embrace the joy, the passion and the inevitable cringe.
And so, Swift — dressed in Kansas City Chiefs' red, much to the chagrin of her home football team, the Philadelphia Eagles — has become an enthusiastic part of Travis Kelce's home crowd. For the uninitiated, he's a two-time Super Bowl winner, a very Tall Man and Swift's probable-boyfriend, after he publicly expressed his interest in her after seeing her perform her three-hour Eras Tour show in the same stadium he regularly throws a ball in.
Four times now, Swift has attended a Chiefs game. With almost every camera in the bowl pointed in her direction, she has cheered, chest bumped and, as footage from a Kelce fall showed, looked just the right amount of concerned when she needed to be.