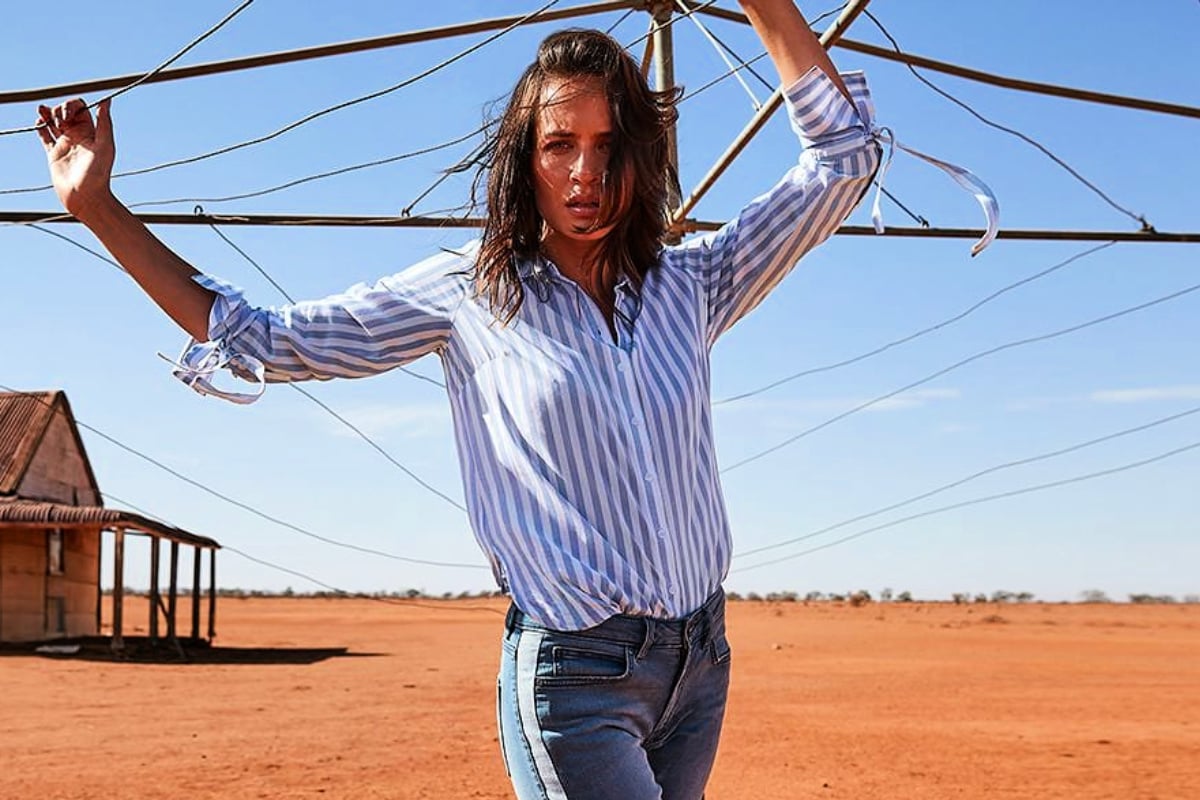 They say you only really need one good pair of jeans and you're set. Not sure who they are but to them, we say codswallop.
There are simply too many great styles of jeans to chose from. To limit your legs to just one pair would almost be cruel.
Speaking of great pairs of jeans, we should mention boyfriend jeans are kind of done.
Don't go burning yours, but we have it on good authority girlfriend jeans are the new boyfriend jeans.
Side note – looking for some fashion inspiration? Mamamia took to the streets to ask stylish women how they get dressed in the morning, post continues after video.
How are girlfriend jeans different to boyfriend jeans, you ask?
Valid question considering there are a lot of names out there for jeans that all kind of look the same. In this case, it comes down to the fit.
Girlfriend jeans are basically the best bits from boyfriend jeans – relaxed, edgy and straight leg – but with a snugger fit around the hips and bum because, funny thing, boyfriends don't really have bums like we do.
Think slouchy, without looking too loose and baggy. Kind of like if mum jeans and boyfriend jeans had a fling and out popped girlfriend jeans.
A perfect example of the girlfriend jean is this $39 pair from none other than good ole Target.