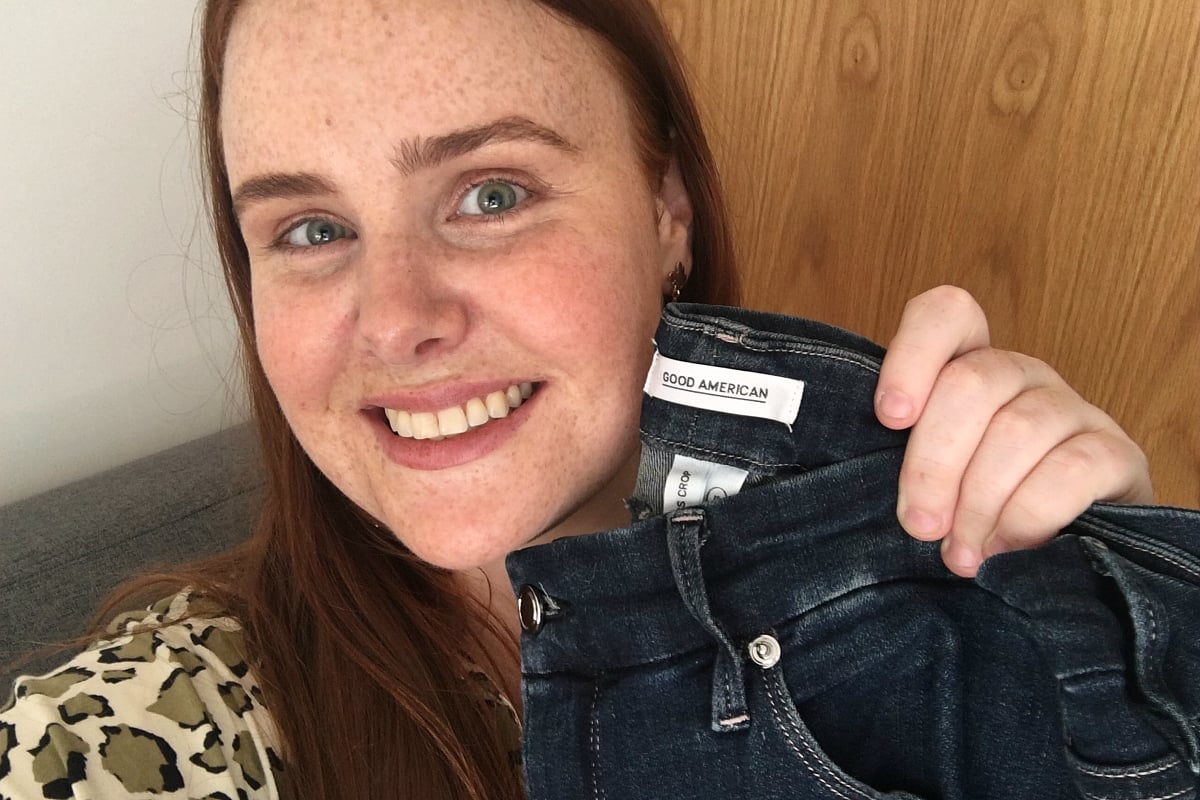 "How are you going in there? They'll stretch. Come out and show me."
To all the lovely retail workers who've innocently uttered these words to vulnerable customers in the fitting rooms, I'm so sorry, but this is not what we want to hear when we're trying on jeans.
For many of us, buying a pair of jeans is akin to buying a bikini.
Unflattering changing room lighting, humid conditions and squishing bits into places they don't quite fit means jeans shopping often ends in buying something you feel OK-ish in, or with nothing at all.
Side note – this retail assistants translated video is brutally honest, but hilarious. Post continues after video.
I've always struggled buying jeans, so when reality star turned entrepreneur Khloe Kardashian launched her denim jeans in Australia on The ICONIC at the beginning of February, I knew I needed to get my bum into a pair of Good American jeans immediately.
A quick recap on Good American: Founded in 2016 by Kardashian and fashion entrepreneur Emma Grede, Good American's whole shtick is being an inclusive fashion brand that offers flattering, on-trend designs that don't compromise fit or style in sizes 00 to 24 (Aus sizes 4 to 28, including size 15, which is an Aus 19).
Right now, Aussies can get a pair of the brand's best-selling Good American Good Legs jeans on The ICONIC.
They claim to be 'the perfect dark blue skinny jeans', but do they live up to the hype?