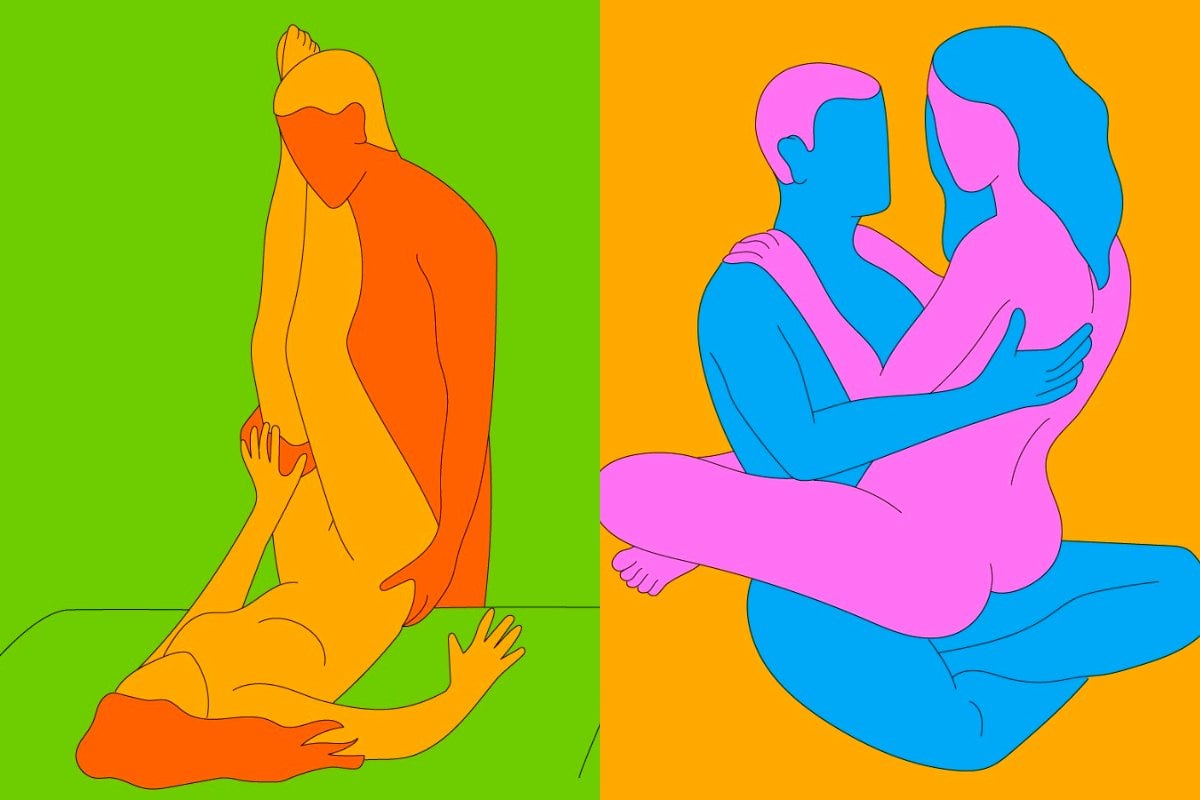 Some things are best on repeat, like your most loved box set or the one hit wonder you always reach for on Spotify, but when it comes down to business in the bedroom, the last thing anyone wants is to get stuck in a rut – because that's when things start to feel dull, fast.
So, in a bid to mix up your sex position agenda and add a few extra-special additions to your must-try bucket list, we've challenged AI to come up with the goods – and we weren't left disappointed.
But before we delve into ChatGPT's top sex position contenders, here's the AI take on why variety is the secret ingredient to getting us all turned on:
"In the world of intimacy, variety isn't just the spice of life—it's the whole darn spice rack. If you and your partner have been doing the horizontal tango in the same way for as long as you can remember, it might be time to shake things up.
"Resorting the same sex positions over and over is like enjoying your preferred dessert every day, but switching things up as you go is like adding new dishes to your sensual smorgasbord - it keeps the menu exciting, your palate intrigued, and ensures you never tire of your intimate feast.
"Exploring new sex positions isn't just about the physical, it's about the emotional, too. When you and your partner explore new territories together, it fosters trust, intimacy, and a shared sense of adventure."
With that in mind, let's find out which top five AI-generated sex positions should be top of your wishlist.
The Feather Float.
Lie on your back and lift your legs in the air, keeping them straight. Your partner stands at the edge of the bed and holds your legs, providing support. They can penetrate you from this position while you enjoy the sensation of weightlessness.