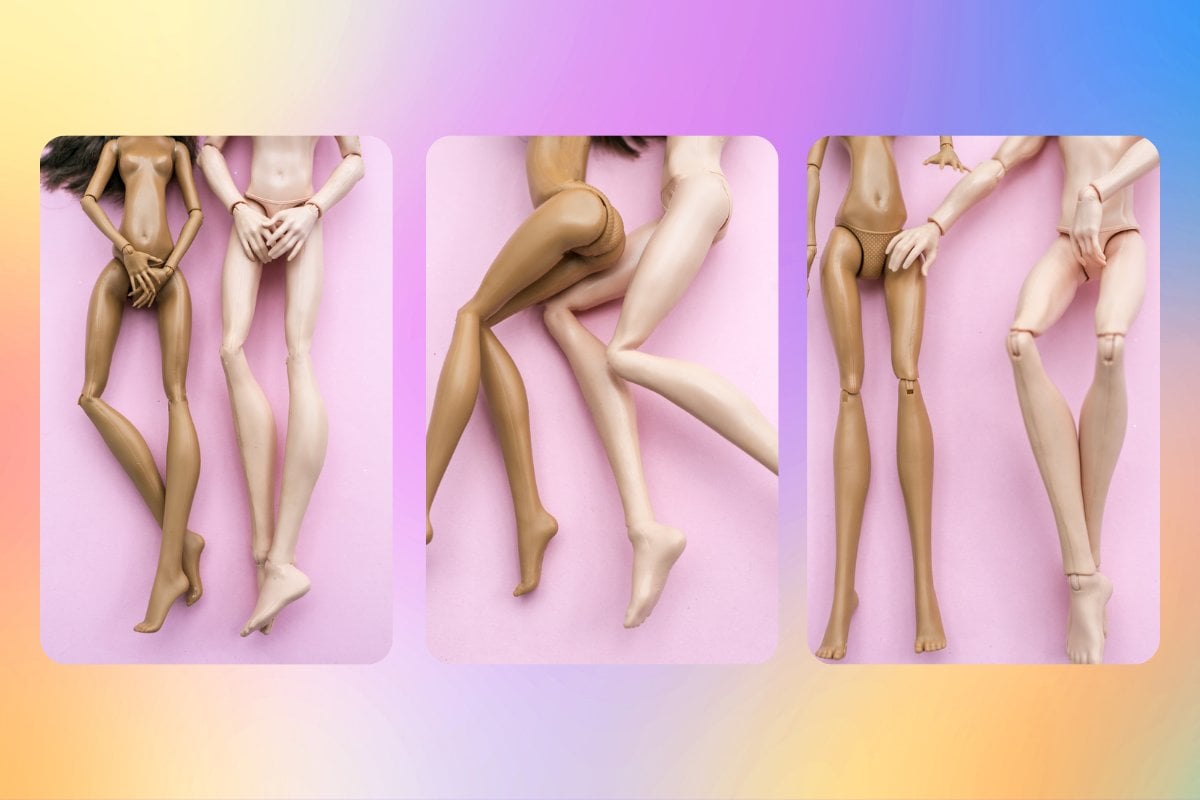 We know it all too well: Female pleasure can be hard to come by at the best of times. 
Bring another person into the mix for partnered sex, and for many women who are still working out what they're into, orgasms are far from guaranteed.
And frankly, we don't talk about it enough.
That's why we're opening up the conversation, in a very intimate way. We asked our Mamamia audience to share their optimal sex routine; from the way they get themselves in the mood, to the sex positions that get them off, the thorough aftercare, and every detail in between, of course.  
And let me tell you, they were excited to share. 
We received over 100 responses, which we've narrowed down to a very interesting group of 12 women who aren't afraid to get candid. 
Here are their orgasm-semi-guaranteed moves (because let's face it, sometimes even in the perfect conditions it's just not going to happen) to get them to climax between the sheets. 
A 51-year-old woman who's started squirting since going through perimenopause. 
My favourite position is cowgirl or the spider position (similar to cowgirl, but both I and my partner lean backwards).
I married a surfer, so my prerequisite for sex is no sand on him, and it's easier for me to come if I've done a poo. I can't feel rushed or I won't be able to reach orgasm. 
To reach climax, I need to use a toy, and I sometimes think of someone else. 
Since starting peri I've started squirting heaps, so my husband avoids going down on me, which pisses me off. When we're all done, I like to say thank you!
An 18-year-old single woman who has only orgasmed once, with her last partner. 
My favourite position is doggy-style, as it gives a deeper penetration. I like it a bit rough, and it turns me on when they grab my waist or ass. 
I enjoy foreplay in the way of flirty conversations and 'f*ck me eyes.' I like to tease them, which gets me really excited.
Once we're back home, I like having the lights off as I get self-conscious.
I've only climaxed through partnered sex once with my most recent partner. It took a lot of persistence and he really put my pleasure first which normally makes me feel bad or uncomfortable, but he seemed to enjoy it, which put me at ease.
Afterwards, I love cuddles in bed or the shower.
A 38-year-old sex worker says she likes doggy-style the best - if her partner's penis isn't too big.
I'm a sex worker, so sex is work for me and 'enjoying' it isn't usually the point.
UNLOCK
Unlimited access to the best content for women