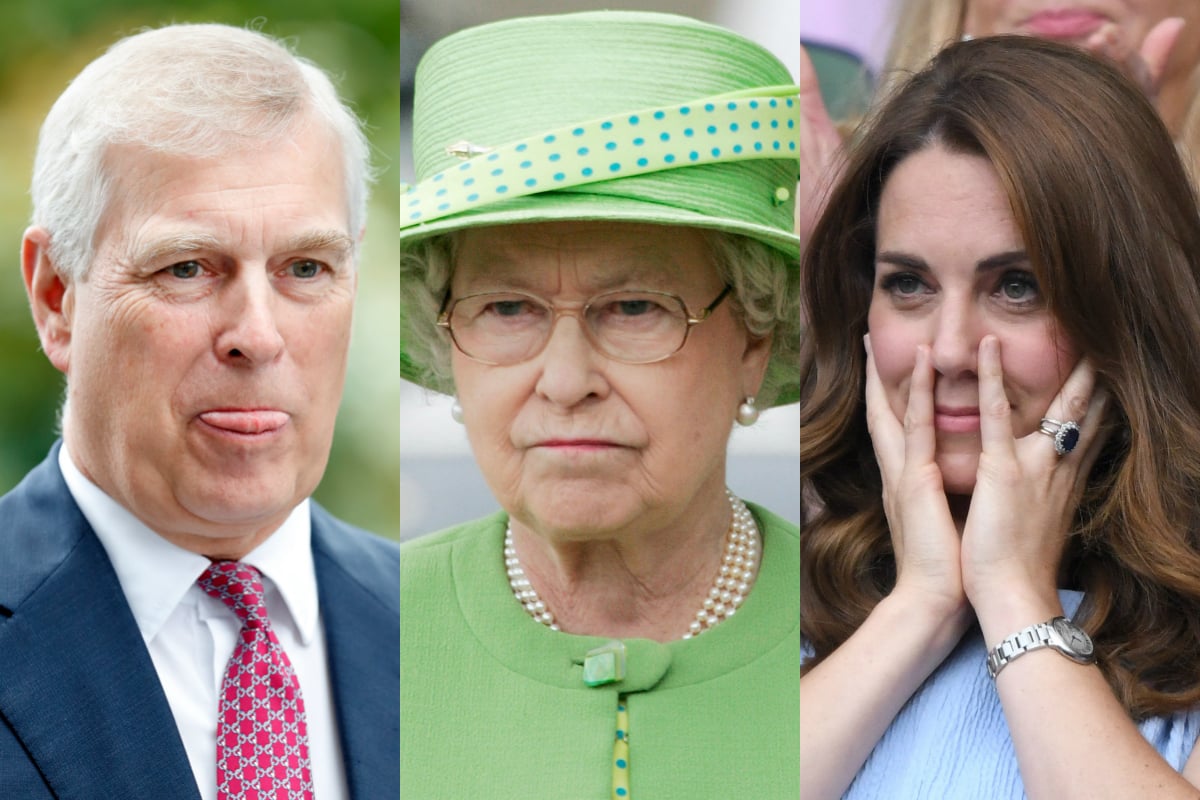 Well, well.
The royals just had their Christmas lunch and considering the year they've had, we imagine it was as enjoyable as a root canal.
The family gathered at Buckingham Palace for tea and turkey and caught up on what each other had been up to over the past year, like trying (and failing) to distance themselves from a convicted paedophile in a train wreck interview, telling their mother to cut off their brother following said interview, and having their wedding planning overshadowed by this whole thing.
Joyous.
Wondering what actually happens at a royal Christmas? Post continues below video.
The royals arrived at Buckingham Palace in a procession of fancy black cars. Some – like Kate Middleton – waved at passersby and others – like Prince Andrew – … did not.
What goes on inside is technically private, so there's no official photographs or media. But, we believe we know how it went.
And it's… not good.
Right off the bat, the usual seating arrangement had to be rearranged, you see.
Prince Andrew, long believed to be the Queen's 'favourite', had to be moved from next to his mother to another table, far, far away from his older brother Charles.
Charles was thrilled. When he's king, Christmas lunch will be him, Camilla and his sons eating roast potatoes and whatever leg of ham was on sale at Aldi.
Mamamia Out Loud discusses Prince Andrew's horrifically bad BBC interview. Post continues below audio.
Once seated, the royal family began with an easy topic of conversation. Everyone loves small talk.
"It's a bit chilly, isn't it?" someone exclaimed from an outlying table.