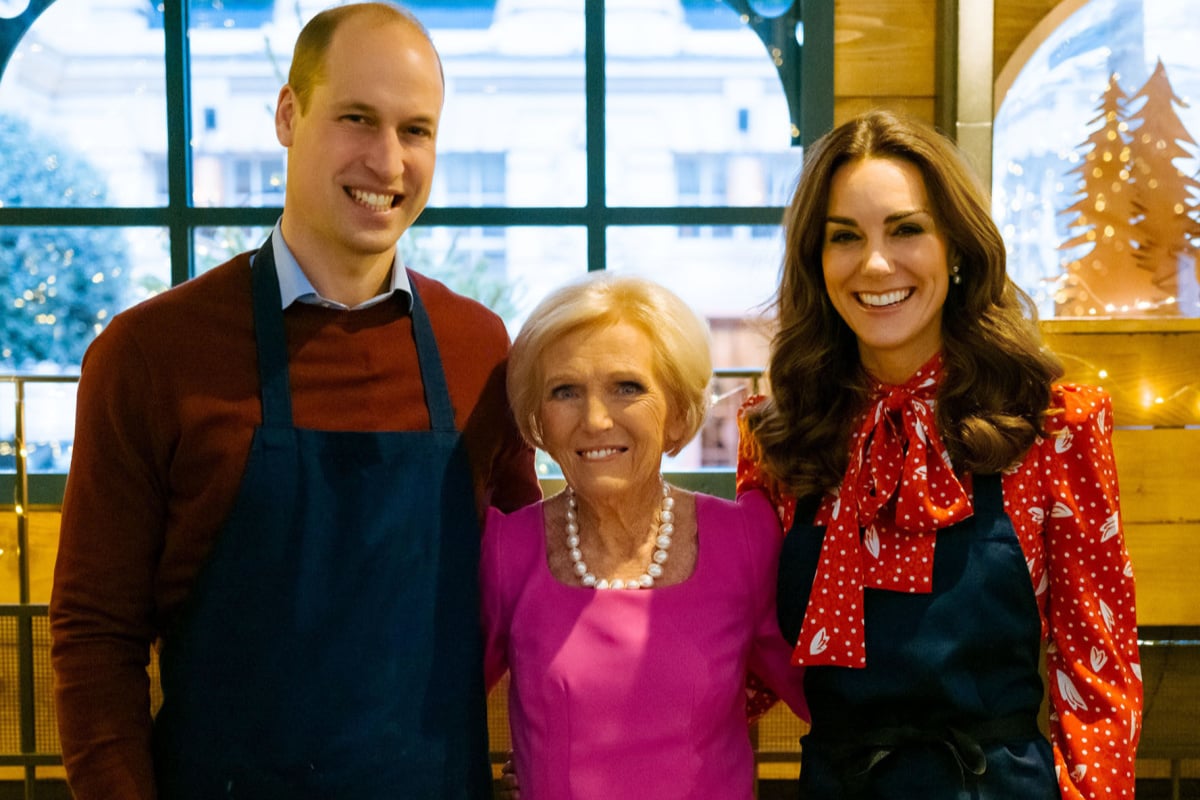 The British royal family really needed some good PR.
So, they teamed up with Britain's favourite human and national icon Mary Berry, former judge of The Great British Bake Off, to create some wholesome Christmas content full of laughs, baking and charity.
Well played, Kate and William, well played.
The Duke and Duchess of Cambridge made meringue roulades. Post continues after video.
The royal couple, both 37, appeared on A Berry Royal Christmas, Berry's Christmas special which sees Kate and William engage in a bit of charity work as well as the all-important bake off.
Prince William sat down with people at The Passage, a charity that helps the homeless, to talk to them about their experiences of sleeping rough, the reasons why they lost their homes, and their experiences with addiction, then Kate visited families affected by addiction at Liverpool's first dry bar.
But among all the wholesomeness, there was of course, a few awkward moments… including some very cheeky innuendo. Let us explain:
Kate shrugged off William's hand.
The Christmas special ended with Kate and William hosting a Christmas party for charity workers and volunteers who will work throughout the Christmas holidays.
As the couple were sitting down, chatting with the volunteers, William placed his hand on Kate's shoulder and then she… shrugged it off.
WATCH:
Kate shaking off William's hand on her shoulder during #ABerryRoyalChristmas pic.twitter.com/NyzjdKC3rk

— Caitlin McBride (@mcbride_caitlin) December 16, 2019