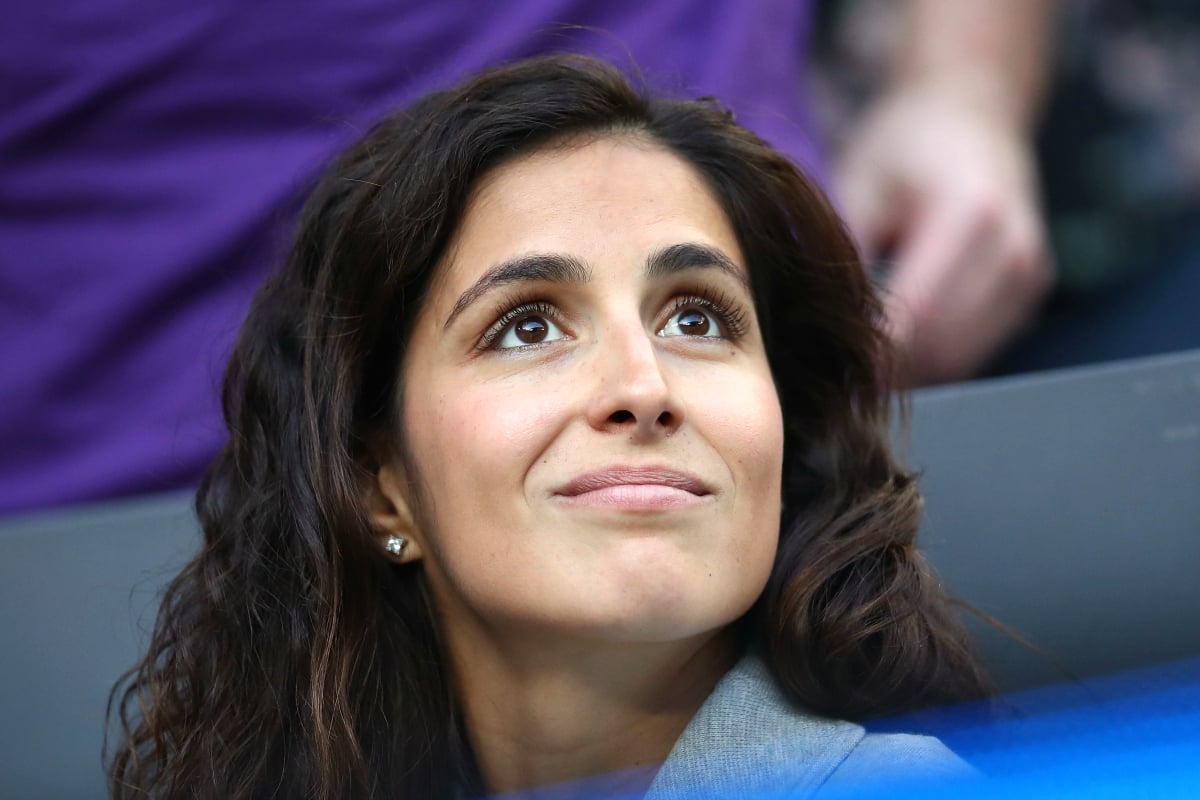 Tennis legend Rafael Nadal is having a stellar run at the 2020 Australian Open.
Currently undefeated after four matches, the World Number One broke the hearts of Aussie tennis fans when he beat Nick Kyrgios after a gruelling four-set match on Monday night.
Watching him serve, hit and ace his way to victory, is his wife, Xisca Perello. In a post-game interview after his first Australian Open win against Bolivian player, Hugo Dellien, Nadal made a cheeky, but rare reference to Perello when asked for his 2019 highlight.
"The wedding – my wife is here today," he joked. "I need to take care with my answers now!
"No honestly it has been a very special year. All the results have been unforgettable."
What happens when you take your tennis obsession from the caught to the office. Tennis-obsessives will understand. Post continues below. 
Despite frequently accompanying Nadal to many of his tournaments, we hardly ever hear of or see the 31-year-old other than a quick smile from the player's box.
Information about Perello is even harder to come by. Many stumble over her age, it's hard to glean what she does with herself now, and almost all of the photos of her that exist online are ones she has not posed for. Take a scroll through Nadal's own Instagram account, and Perello's face is a rare sight.
We took a deep dive into the life of Rafael Nadal's girlfriend, the woman behind one of the world's greatest athletes.
Who is Xisca Perello?