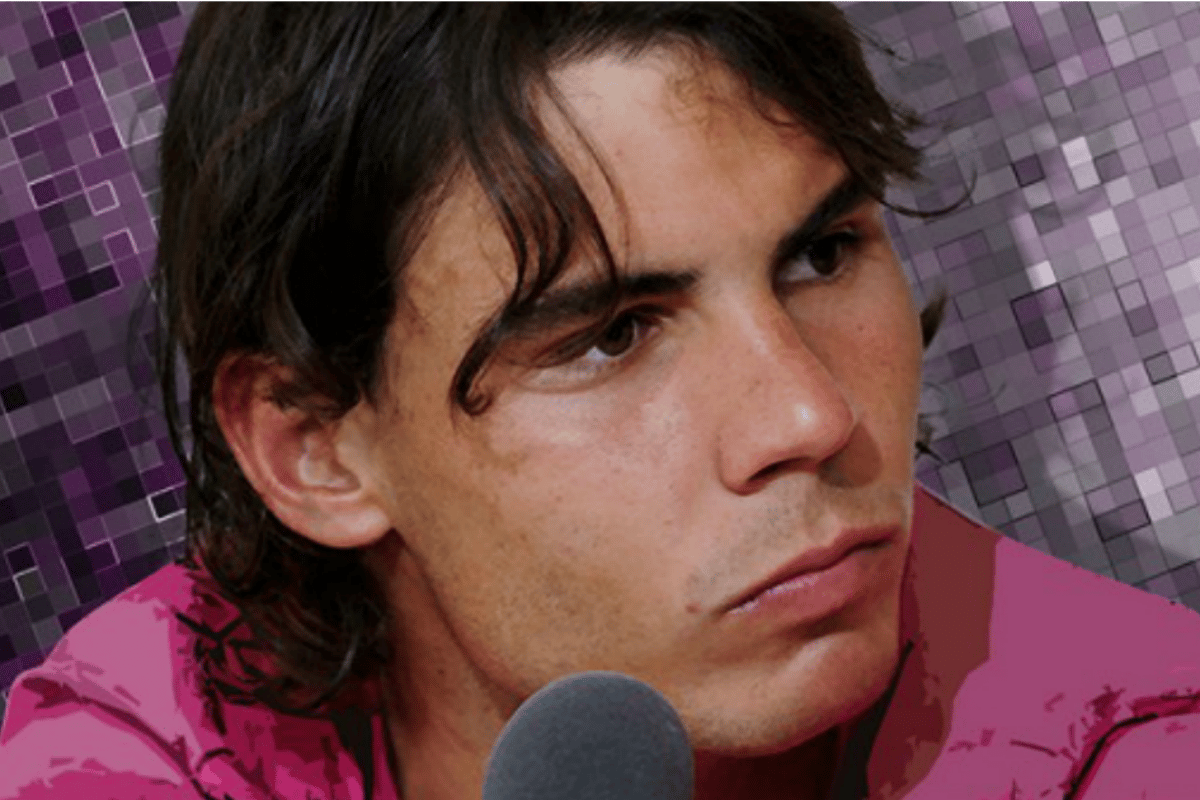 Rafael Nadal, widely considered one of the best tennis players to have ever lived, cannot remember what it's like to play a match without pain.
All consuming pain.
You wouldn't guess that from watching the world number one win in the fourth round against Nick Kyrgios at the Australian Open.
The best athletes make the game look easy.
But for Nadal, it's anything but.
Listen to Mamamia Out Loud explain the ridiculous feud taking place within Australian tennis. Post continues below.
The 32-year-old suffers from a rare birth defect called Kohler's foot – meaning the navicular bone in his left foot never properly developed. For a young Nadal, it meant his foot was swelling after playing and was always on the verge of fracture.
For many sufferers, not only is competitive sport out of the question, but the condition means they develop a limp or unusual style of walking.
The Spaniard was 17 when he received the diagnosis, which some researchers believe is caused by excessive strain on the foot at a young age.
A tennis racquet was thrust into Nadal's hand for the first time by his uncle, Toni Nadal, when he was three years old. Recognising a natural talent, Toni Nadal, a former professional tennis player, began to train him.
By eight, Nadal was winning under 12 championships, while also playing football just as competitively. By 12, he was winning Spanish and European titles.
But pain became more recurrent and more debilitating as he developed through adolescence.
When the diagnosis finally came at 17, Nadal was told by doctors he would have to retire his tennis career – before it had even begun.
This was not a conclusion, however, that Nadal or his father Sebastian Nadal, readily accepted. They sought different specialists, until one recommended an insole that would cushion the arch of Nadal's foot and redistribute weight to parts that were not so damaged.
The treatment appeared to work. At first.