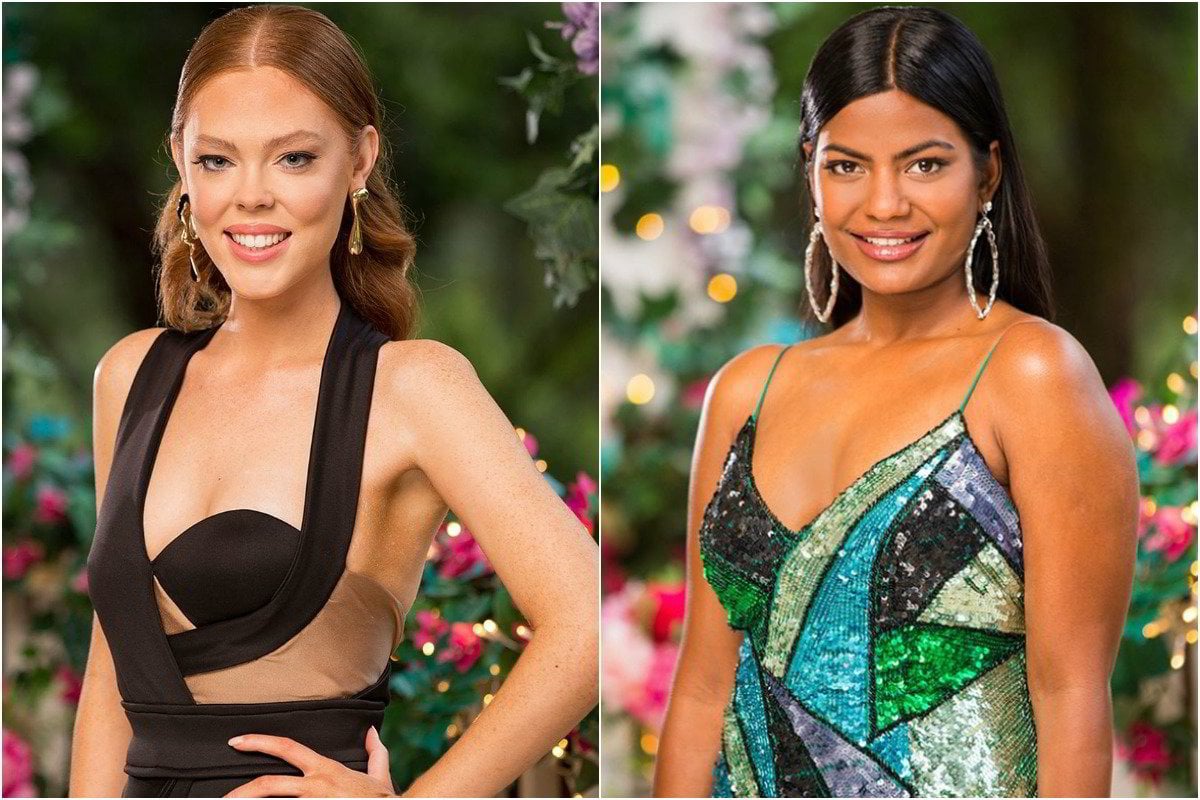 To catch up on all The Bachelor Australia 2020 recaps and gossip, check out Mamamia's recaps and visit our Bachelor hub page.
We're only two weeks into this season of The Bachelor and well, it's already been a lot. And unfortunately for all the wrong reasons.
Everyone tells me not to expect much from a show that pits women against each other to vie for the attention of a man, and they're right, but even my lowest expectations for Australian TV didn't account for the racism I've seen unfold this season.
I'm a relative newbie to The Bachelor. I watched my first season last year and, while it obviously wasn't super progressive, the discourse around Abbie Chatfield and her 'villain edit' started an important conversation that's now transformed into something rather impressive. Maybe that's why I thought this season we'd have the same level of discourse and critical thinking — but nope.
Watch this year's Bachelor decorate a cake while answering rapid fire questions about the season. Post continues below.
Even before Locky's season began, there were red flags. As the promos ramped up, Areeba — the only woman of colour we had been introduced to — was immediately cast as a cut-throat b*tch. Gee, giving the only brown woman a villain edit. Groundbreaking.